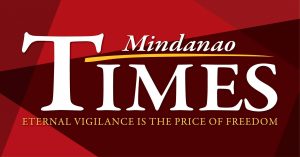 THE city government is extending initially until next year all policies that have been implemented to fight COVID-19, including those on curfew and 24-hour liquor ban.
"Ang atong mga executive orders will be extended until 2021. Ang EO 55, 56, 57 ug 59," Mayor Sara Z. Duterte said over the city government-run Davao City Disaster Radio.
Duterte said she will issue on December 30 another executive order that will cover the extension of these policies.
This developed as the city government, she added, will be stricter in the implementation of these policies due to the discovery of a new strain of the virus in the United Kingdom.
"Kung daghan matakdan, mas maoverwhelm atong hospitals. What do we do? Same gihapon wear mask, wash hands, observe physical distancing and stay home kung wala mo buhaton sa gawas na essential," she said as health experts said this new strain is more infectious.
However, she said the policy on air travel will continue, particularly the one that allows international flight.
"Wala ta nagrestrict og international flight sa syudad. In fact, naghulat ta na magresume ilang flights," she added, adding that she will discuss with the experts the steps that need to be taken to curb the spread of the virus.