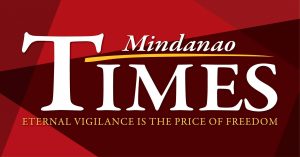 THE Task Force Davao has intercepted about 3,000 locally stranded individuals (LSIs) at its checkpoints,
As of Saturday, the task force was able to block the entry of 3,052 individuals who tried to sneak into the city without complying with the necessary protocols.
Col. Consolito Yecla, commander of the unit, urged residents of the city who are coming home by air travel to undergo swab testing at their places of origin before their flights or when they arrive in the city as they will be brought to the holding area while waiting for the results.
"If positive, they will be assessed by the hospital to determine the next step, either they will be confined in the SPMC or brought to the isolation center," he said as those who will be found negative of the virus will still undergo home quarantine for 14 days.
He said the interception of LSIs was done based on the key pieces of information as well as signs of travel that they provide to the personnel of the checkpoints. "LSIs usually do not volunteer themselves during inspections. Our personnel have to look for indicators first then subject them to questioning," he said.
The city government has also been implementing the Safe Davao Quick Response (DQR) code, a system that traces the movement of residents. This has made tracking down of LSIs easier.
"We remind everyone that the DQR is only for essential travel. They can still be denied entry even if they have DQR, if their movement is not essential and without proper documents," Yecla said as the unit has denied entry of about 1,000 individuals who were without proper documents or essential reason for travel.
Since July 26, the military unit and the police forces in the city have jointly stopped those travellers trying to enter the city even without going through necessary health protocols, including the negative reverse transmission polymerase chain reaction test rests for those travelling by air.
Of the number, 2,804 were coming from Luzon by land, while 16 were by air through Laguindingan Airport in Misamis Oriental, about 300 kilometers from the city, and the rest by other means and entry points.
Among the first to be stopped were nine LSIs from Manila who were on board a van which the military unit stopped at its checkpoint in Lasang. The group was on its way to Sarangani, prompting the City Transport and Traffic Management Office to escort them to Sirawan on their way to their province.