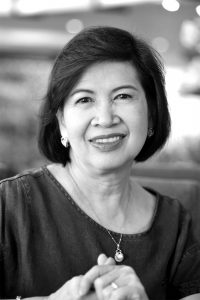 This Christmas, sans the usual festivities and revelry due to the pandemic restrictions, my prayer is that we will be able to focus more on the real reason for the season – Jesus Christ! He offers a lot of things to us all wrapped up in Himself. So today, let us meditate on these passages and let them speak to you.
He is and gives LIFE. "The thief comes only to steal and kill and destroy; I have come that they may have life, and have it to the full" (John 10:10). "I am the resurrection and the life.
The one who believes in me will live, even though they die; and whoever lives by believing in me will never die" (John 11:25-26a). "I am the way and the truth and the life. No one comes to the Father except through me" (John 14:6).
He is and gives LIGHT. "I am the light of the world. Whoever follows me will never walk in darkness, but will have the light of life" (John 8:12). "…they may know the mystery of God, namely, Christ, in whom are hidden all the treasures of wisdom and knowledge" (Colossians 2:2b-3).
"The true light that gives light to everyone was coming into the world. He was in the world, and though the world was made through him, the world did not recognize him. He came to that which was his own, but his own did not receive him.
Yet to all who did receive him, to those who believed in his name, he gave the right to become children of God— children born not of natural descent, nor of human decision or a husband's will, but born of God" (John 1:9-13).
He is and gives PEACE: "Peace I leave with you; my peace I give you. I do not give to you as the world gives. Do not let your hearts be troubled and do not be afraid" (John 14:27). "I have told you these things, so that in me you may have peace. In this world you will have trouble.
But take heart! I have overcome the world" (John 16:33). "Let the peace of Christ rule in your hearts, since as members of one body you were called to peace" (Colossians 3:15). For to us a child is born, to us a son is given, and the government will be on his shoulders. And he will be called Wonderful Counselor, Mighty God, Everlasting Father, Prince of Peace" (Isaiah 9:6).
He is and gives LOVE. "This is how God showed his love among us: He sent his one and only Son into the world that we might live through him. This is love: not that we loved God, but that he loved us and sent his Son as an atoning sacrifice for our sins" (I John 4:9-10).
"But God shows his love for us in that while we were still sinners, Christ died for us" (Romans 5:8). "Therefore, there is now no condemnation for those who are in Christ Jesus, because through Christ Jesus the law of the Spirit who gives life has set you free from the law of sin and death.
For what the law was powerless to do because it was weakened by the flesh, God did by sending his own Son in the likeness of sinful flesh to be a sin offering. And so he condemned sin in the flesh, in order that the righteous requirement of the law might be fully met in us, who do not live according to the flesh but according to the Spirit" (Romans 8:1-4).
God bless you richly in Jesus!