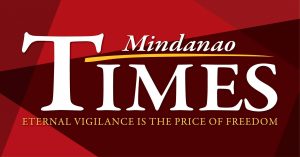 THE military reported that as the Communist Party of the Philippines was celebrating its s 52nd founding anniversary on December 26, nine members of the New People's Army, its armed regulars, in Bukidnon surrendered to the 1st Special Forces Battalion.
2Lt Judy Ann Magsayo, Civil- Military Operation officer of the battalion, a couple who served as political instructor and medical officer of the guerilla Guerrilla Front 68 in Bukidnon were among those who surrendered.
Magsayo claimed the two accused the rebel movement of manipulating their mindset that led them to become its members of the armed struggle.
The rebels finally reached their breaking point because of what they realized as selfish social exploitation from their communist leaders, the military officer said.
She added the rebels claimed they felt that the movement was waging a meaningless war and was deceiving those that it has recruited to its cause, among them were those living in the mountainous communities of the province.
Lt Col Vercisio San Jose Jr., battalion commander, said: "The peace, development, and security operations of the Philippine Army and the Armed Forces of the Philippines are effective in bringing the national and local government closer to the people even in the most isolated and disadvantageous communities."
" We assist the civil instrumentalities of the government in their main role of resolving the root causes of insurgency where the communist armed group thrive in their deceptive recruitment and exploitation of the local populace," San Jose said.