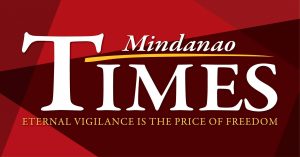 MAYOR  Sara Duterte has issued a stern warning to employees who disobey the policy against the conduct of Christmas parties, as well as the liquor ban, amid the COVID-19 pandemic.
The warning was issued following the apprehension of 14 employees of the City Engineer's Office who were caught in the act of drinking inside the motorpool compound in Barangay Ma-a at 3:45 p.m. Tuesday.
The ban on drinking and selling of liquor and other alcoholic beverages was reimposed by the mayor on Nov. 2 after a surge in coronavirus cases, and the duration will last until Dec. 31.
City Hall has also banned Christmas parties and other non-essential gatherings and activities.
"A stern warning and reminder to all offices not to conduct parties," said Duterte on Tuesday after receiving the report. "Heads of offices should remind their personnel every day to give honor (by following protocols) to their fellow employees who are hard at work on the COVID-19 frontlines."
The Davao City Police Office has identified the 14 employees as:
1. Ferdinand Escandor
2. Rolando Cael
3. Victor Taclob
4. Carpio Ortez
5. Fernando Madrigal
6. Darius Lolito Gragasin
7. Ariel Mabilin
8. Uldarico Villarojo
9. Richard Elorde
10. Manuel Cello
11. Nilo Ramones
12. Laymon Estrobo
13. Arjie Pilapil
14. Evan Castillo
The mayor ordered the Davao City Human Resource Management Office to "check other penalties aside from liquor ban cases."