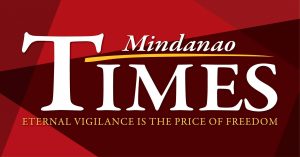 THE CITY partnered with the Philippine Mental Health Association (PMHA) to launch a helpline for Davaoeños who need psychosocial support amid the coronavirus pandemic.
The COVID-19 Operation Center Hotlines will take calls or will triage for clients seeking psychosocial support.
They will be endorsed to representatives from PMHA where they will be screened for an online consultation before they are referred to a psychologist, psychiatrist, or to City Social Welfare and Development Office (CSWDO) social workers on duty.
"Hopefully, we can start catering to clients before Christmas or as soon as possible, since a lot of people feel stressed, especially during this holiday season when they are supposed to celebrate with family and friends," said Dr. Marjorie Culas, Davao City assistant city health officer.
After they are screened, clients will be referred to online individual counselling with a psychologist or an online consultation with a psychiatrist, or they can consent for online group counseling.
"They can be COVID-19 patients who need mental support; COVID-19 survivor; or they can be relatives or family members of COVID patients. Also, they do not necessarily need to be COVID-19 patients or relatives. We can also cater to anyone affected or experiencing anxiety or depression due to the COVID-19 pandemic," she said.
Culas said that the personnel receiving the calls will undergo an orientation on how to evaluate and handle the calls.
"It is crucial since we have to observe confidentiality of the clients' information," she said. "At the same time, we have to screen whether the clients are really willing to undertake the service and make sure that they are serious about this."