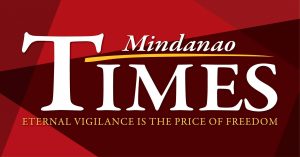 INVESTIGATORS are eyeing business rivalry in the killing of a lady realtor after she was shot in front of J&T Express office in Matina on Monday.,
The victim was identified as Susana Villaceran, about 60 to 65 years old. Perpetrators also shot her companion, Ceswen Comendador Umacob, about 30 to 35 years old, both residents of #844 Union Village Mankilam Tagum City.
Col. Kirby John Kraft, the city police director, said the victim was engaged in real estate selling and development. They believed that the crime had something to do with her line of business.
He also said that the perpetrator took her bag to make it appear that it was a robbery.
The witness, a resident of Matina Pangi, saw a lone man emptying his gun on both victims while were walking outside of the courier service on their way to their parked Toyota Fortuner.
The witness said the perpetrator was already waiting for them outside the J&T Express building. After the shooting incident, the gunman ran toward the highway.
The victims were brought to the hospital by the responding 911 but Villarecan did not make it. Her companion is now in stable condition.
Investigators of the Scene of the Crime Operatives (SOCO) were able to recover a badge of National Bureau of Investigation (NBI) near the victim. Accordingly, the victim used to be a consultant for the bureau.
According to investigators, the victim was already ambushed before in Tagum, resulting in the death of her son. Another son was also killed in another attack in the Island Garden City of Samal. Both cases remained unsolved.