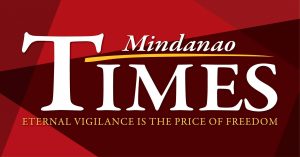 DAVAOE ÑOS continue to attend the nine-day Misa de Gallo despite the COVID-19 pandemic, and so far nobody was flagged by the police for violating the physical distancing rule.
Meanwhile, the Davao City Police Office (DCPO) is making sure that everyone is observing the health protocols to prevent transmission.
"As of now, it is peaceful and there are no untoward incidents," DCPO chief Col. Kirby John Kraft said. "And most important is the enforcement of social distancing, which is really impressive."
He said that the churches are the ones taking the initiative to coordinate with the police on how to improve their mechanisms to enforce social distancing.
More than 600 personnel were deployed to 36 parishes and 16 chapels in the different areas of the city. They are supported by police auxiliaries, barangay security volunteers, and the Task Force Davao.
"So far, we have no violators in Misa de Gallo," he further said.
The Police Regional Office XI also deployed their trainees to augment the DCPO personnel.
The Misa de Gallo or dawn mass is a long tradition for Filipino Catholics to prepare for the birth of Jesus Christ. Believers also think that completing the nine-day Misa de Gallo will also result in answered prayers.