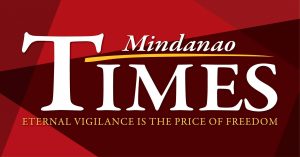 THIRTY individuals were arrested as the police raided an illegal cockfighting ring at the Air Transportation Office compound in Barangay Sasa on Sunday noon.
The suspects were arrested not only for illegal gambling but also for violating the health protocol on mass gathering and social distancing.
Maj. Milan Naz, the commander of Sasa Police Station, said the arrested were residents of the area.
"The operation was conducted after we received a complaint from a concerned citizen regarding the ongoing cockfighting at the old airport," according to Naz.
He immediately deployed a team from the Sasa police, together with the Special Operations Group and City Mobile Force Company. The operatives spotted the individuals and immediately arrested them.
Recovered from them were two fighting cocks with gaff and P41,015 in different denominations.
They are now under the custody of the Sasa police while a case for violation of PD 449 as amended by PD 1602 is being prepared against them.