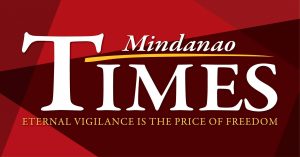 LOCAL government officials in the region extended their support through cash, livelihood, and food assistance to 26 rebel returnees.
Maj. Jerry Lamosao, the 10th Infantry Division Public Affairs Office chief, said the 26 former members of the New People's Army, including their top leaders, were under the guerilla front 33 (GF 33).
They received overwhelming support and assistance from Davao Region governors and chief executives in a press conference last Dec. 17, during the presentation of firearms and rebel returnees held at the 1001st Infantry Brigade headquarters in Maco, Davao De Oro.
They surrendered to the Army on December 14, which resulted in the dismantling of the GF 33..
Davao De Oro Governor Jayvee Tyron Uy, Davao Del Norte Governor Edwin Jubahib, Davao Oriental Governor and Regional Peace and Order Council Chair Nelson Dayanghirang, Davao Del Norte 1st District Rep. Pantaleon Alvarez, and New Corella, Davao De Oro Mayor Jorjan Federiso extended their support to the surrenderees.
Uy, Jubahib, Federiso gave livelihood assistance, food packs, hygiene kits, and P10,000 to each the surrenderees.
Also, Alvarez offered a scholarship program, free hospitalization, and medical assistance to the FRs.
Uy said they will coordinate with Jubahib to further augment the needs of the FRs while waiting for the Enhanced Comprehensive Local Integration Program (E-Clip) assistance.
"This is the manifestation that the whole of the nation approach is working. We want to prove to you that we are sincere despite the propaganda against the government, give us a chance," He added.
Jubahib also commended the surrenderees for leaving the NPA and choosing peace as they are trying to fast-track the implementation of government projects in isolated communities influenced by the NPA.
Lt. Gen. Jose Faustino, Eastern Mindanao Command chief, noted the huge significance of the surrender of the top leaders of GF33 and its impact on other rebels while praising the success of the community support programs.
"Today we have the local peace engagements, our local chief executives down to the barangay level. Instead of talking to the national level, we are now talking to the level of the fronts. Look how effective it is, we all know there's no progress with the talks on the national level with the recent peace talks," Faustino further said.
The local chief executives vowed to continue their peace efforts and support to the former rebels.
Alias Kaloy, former Guerilla Front 33 secretary, expressed his gratitude to the assistance while affirming the good treatment they received at the hands of the soldiers. He also urged his fellow rebels to lay down their arms and avail of the programs set aside from them.