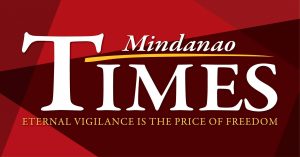 ANOTHER member of the New People's Army (NPA) was killed in an hour-long encounter with the troops of the 3rd Special Forces in Barangay Magsaysay, Agusan Del Sur on Dec. 18.
The military said they have yet to identify the slain rebel.
1Lt Krisjuper Andreo Punsalan, the civil-military operations officer of the battalion, said soldiers clashed with around 30 rebels after stumbling on a hideout by the NPA under the Northeastern Mindanao Regional Committee led by Rizaldy Sumonod alias Mansoy in Sitio Paradise.
Soldiers recovered four M16 cal 5.56 rifles and one AK-47 rifle, one anti-personnel landmine, nine rounds of 40mm bullets for the M203 grenade launcher, fifty rounds of 7.62mm M60 ammo, two sets of commercial radios, 15 backpacks and personal belongings, medical supplies and equipment, three keypad cellular phones, one touchscreen Android phone, and 20-meter electrical wire.
The NPA's hideout was about 200 square meters (10mx20m) wide, with 15 tents and a makeshift kitchen.
"The succeeding debacles of the CPP-NPA terrorists in Caraga only show that people had enough of them. They no longer have a safe haven in the IP communities because, for sure, they will be reported and tracked down," Lt. Col. Joey B. Baybayan, the 3rd SF battalion commanding officer, said.
Brig. Gen. Allan D. Hambala, commander of the 401st Infantry Brigade, said, "We are saddened with the fact that another victim of the CPP-NPA-NDF died in vain. We do not want this and that is why we need to support the NTF-ELCAC to put an end to the CNTs' useless struggle,"
He said the National Task Force to End Local Communist Armed Conflict will bring peace and development to far-flung communities that were once out of reach of the government. The NPA has been exploiting this to recruit new members by feeding the communities with propaganda and false promises.
Meanwhile, Maj. Gen. Andres Centino, commander of the 4th Infantry Division, called on the remaining NPA rebels to surrender and lead normal lives again.
"The door toward a peaceful life is always open for those who wish to peacefully surrender. Having said that, we will remain focused and enthusiastic on our mission to end local communist armed conflict in the soonest time possible in the Caraga region," Centino said.