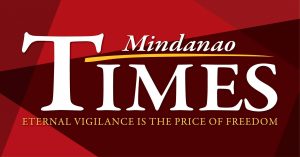 A POLICE officer is facing an administrative charge for presenting a fake RT-PCR test result upon her arrival at the Francisco Bangoy International Airport on Dec. 10.
The officer was identified as P/Lt. Joy Line Cumbao, a forensic officer assigned at the Philippine National Police (PNP) Crime Laboratory XI.
P/Brig. Gen. Steve Ludan, the crime laboratory director, confirmed that Cumbao has indeed falsified her RT-PCR result.
"She did not undergo RT-PCR test during the first or second week of this month, December 2020," he said. "No RT-PCR was issued to her this month."
Her superior added a case for grave misconduct and grave dishonesty was filed against her. "She is now facing the maximum penalty of dismissal from the police service," Ludan said in an email sent to the City Tourism Office.
Gene Rose Tecson, the City Tourism Operations Office (CTOO) and Airport Health Monitoring Team head, said that the police officer tried to wriggle her way out of the situation by lying about the server at Camp Crame, where she was supposedly tested, being inaccessible.
"Pinapa-access ko sa kanya (We told her to access it). No medical tests were found. When we checked with Crame, no results were found," she said.
Another passenger who flew in from Manila was apprehended on Friday, Dec. 18, for presenting a falsified RT-PCR test result with a QR code that led to a random website.
Given this, Tecson advised all travelers to Davao City to make sure that they go to reputable laboratories to get legitimate results.
"Please be vigilant. Make sure that the laboratories you get tested from are reputable laboratories that issue legitimate results because we have our ways to verify the authenticity of the documents here at the airport," Tecson said.
Twelve Davao-bound passengers have already been apprehended by the Airport Health Monitoring Team since implementing the requirement of an RT-PCR negative test result in July.
The city government has been advising arriving passengers against falsifying their documents since swab tests are available for free once they land at the airport. It will also put them and other people in danger in case they turned out to be positive for COVID-19.