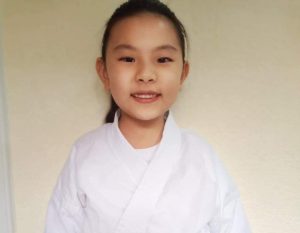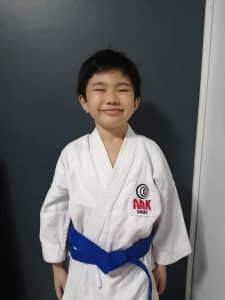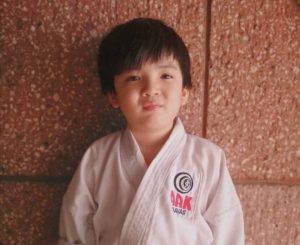 The Association for the Advancement of Karatedo (AAK) Davao City Chapter lived up to its billing as one of the country's best by winning second place overall in the recent 2020 Karate Pilipinas E-Kata Championships.
Under chief instructor and Karate Pilipinas Region XI director Rommel Tan, AAK-Davao hauled seven golds, three silvers and five bronze medals to complete its title campaign behind the overall champion, SKO-Cebu City (Sports Karate Organization) which had eight golds, one silver and one bronze.
Seven-year-old Heleina So of Davao Christian High School led the medal haul for AAK Davao, winning it in the 7 years-old and under girls division. It was So's second gold medal performance after capping the same feat last month in the 3rd Annual Karate Hakuakai Philippines Championship Online Karate E-Kata International tournament.
"We are proud of Heleina's performance in both tournaments, scoring back-to-back gold medals. She only started for almost a year and yet prove she has the potential at her age," Tan said.
"She diligently practices at home with the online kata classes of AAK Davao under coach Rommel, her performance in both tournaments makes us proud of her," added Heleina's father Dexter So.
Also having golden performances for AAK Davao saw Robert Dayanan Jr. (8-9 years-old intermediate boys) and Liam Japheth Lim (10-11 novice boys) also from Davao Christian High capped back-to-back top podium finishes in both tournaments. Completing its haul were Vryzse Krebs (7 years-old and under intermediate girls), Julius Ilava (14-15 years-old novice boys), national training pool member Aldren Solon (14-15 intermediate boys) and Christopher Cagandahan (14-15 advance boys).
AAK Davao's silver medal performances were from John Philip Cagandahan (16-17 advance kata boys), Freya Davis (14-15 intermediate girls) and Mariette Gubantes (12-13 girls novice kata) while Eaia Ching (8-9 years-old intermediate girls), Jamie Danielle Nirza (14-15 intermediate girls), Jared Dale Nirza (16-17 intermediate kata), Zacchary Subang (8-9 novice kata boys) and national training pool member Stephen James Cartagena (16-17 intermediate kata boys) wound-up with the bronze medals.
"I would like to thank the parents for the support for our on-line training. We have to adjust to the new normal until we are allowed for the face to face classes," Tan said.