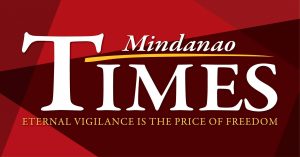 THE Davao City Police Office has arrested 15,056 for violating quarantine protocols since the start of quarantine in March.
Col. Kirby John Kraft, DCPO director, said during a press conference at the DCPO headquarters Thursday, said that 8,606 cases have also been filed.
Kraft said the top violations committed was liquor ban with 6,161, social distancing with 3,958, food and medicine pass with 3,739 curfew with 3,646, pillion riding without barrier with 1,545, face mask with 1,311 and face shield at 796.
This prompted Kraft to remind the public to follow policies on quarantine protocols, particularly social distancing especially when they go out of their homes.
This developed as only two members have remained infected with COVID-19 from a high of 68.
"As of today on the record, we have two undergoing recovery, but we (had a total of) 68 personnel (who tested of the virus) and 66 recovered," Kraft said.
He said the personnel, especially the frontliners, have taken precautionary measure to protect themselves from the virus and that if they exhibit symptoms the have immediately been referred to undergo swab testing.