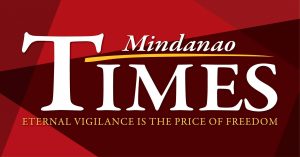 MORE‌ ‌residents‌ ‌in‌ ‌danger‌ ‌zones‌ ‌have‌ ‌dismantled‌ ‌the‌ ‌extended‌ ‌structures‌ ‌of‌ ‌their‌ ‌houses‌ ‌along‌ ‌riverbanks,‌ ‌levees‌ ‌and‌ ‌dikes‌ ‌in‌ ‌response‌ ‌to‌ ‌the‌ ‌call‌ ‌of‌ ‌the‌ ‌city‌ ‌government,‌ ‌said‌ Angel‌ ‌ Sumagaysay,‌ ‌Public‌ ‌Safety‌ ‌and‌ ‌Security‌ ‌Command‌ ‌Center‌ ‌chief,‌ ‌yesterday.‌ ‌
Thanking‌ ‌the‌ ‌residents‌ ‌for‌ ‌heeding‌ ‌the‌ ‌call‌ ‌of‌ ‌the‌ ‌city‌ ‌government,‌ ‌Sumagaysay‌ ‌said:‌ "There‌ ‌was‌ ‌no‌ ‌problem‌ ‌at‌ ‌all.‌ ‌The‌ ‌residents‌ ‌were‌ ‌cooperative‌ ‌and‌ ‌they‌ ‌understand‌ ‌that‌ ‌they‌ ‌have‌ ‌to‌ ‌voluntarily‌ ‌demolish‌ ‌their‌ ‌structures."‌ ‌ ‌‌
Sumagaysay‌ ‌added‌ ‌that‌ ‌those‌ ‌who‌ ‌responded‌ ‌to‌ ‌the‌ ‌call‌ ‌understood‌ ‌the‌ ‌risks‌ ‌of‌ ‌not‌ ‌dismantling‌ ‌their‌ ‌structures‌ ‌which‌ ‌exposed‌ ‌not‌ ‌just‌ ‌their‌ ‌families,‌ ‌but‌ ‌their‌ ‌communities,‌ ‌to‌ ‌danger.‌ ‌
‌
He‌ ‌urged‌ ‌those‌ ‌who‌ ‌have‌ ‌yet‌ ‌to‌ ‌respond‌ ‌to‌ ‌do‌ ‌the‌ ‌same‌ ‌or‌ ‌move‌ ‌to‌ ‌safer‌ ‌places.‌ ‌"We‌ ‌are‌ ‌asking‌ ‌the‌ ‌people‌ ‌living‌ ‌in‌ ‌danger‌ ‌zones‌ ‌to‌ ‌voluntarily‌ ‌dismantle‌ ‌and‌ ‌vacate‌ ‌their‌ ‌current‌ ‌living‌ ‌situation‌ ‌because‌ ‌it‌ ‌is‌ ‌really‌ ‌dangerous,"‌ ‌he‌ ‌said‌ ‌as‌ ‌the‌ ‌agency‌ ‌has‌ ‌continued‌ ‌holding‌ ‌talks‌ ‌with‌ ‌these‌ ‌residents.‌ ‌
‌
As‌ ‌of‌ ‌December‌ ‌3,‌ ‌he‌ ‌said,‌ ‌84‌ ‌illegal‌ ‌structures‌ ‌had‌ ‌been‌ ‌demolished‌ ‌and‌ ‌dismantled‌ ‌atop‌ ‌river‌ ‌dikes.‌ ‌The‌ ‌structures‌ ‌were‌ ‌extension‌ ‌of‌ ‌their‌ ‌houses‌ ‌that‌ ‌served‌ ‌as‌ ‌living‌ ‌room,‌ ‌kitchen‌ ‌or‌ ‌toilet.‌ ‌
‌
Residents‌ ‌who‌ ‌responded‌ ‌to‌ ‌the‌ ‌call‌ ‌were‌ ‌from‌ ‌Purok‌ ‌Sunrise,‌ ‌16‌ ‌and‌ ‌13-A‌ ‌in‌ ‌Panacan;‌ ‌Purok‌ ‌34‌ ‌and‌ ‌48‌ ‌in‌ ‌Bangkal;‌ ‌Purok‌ ‌6‌ ‌and‌ ‌4‌ ‌in‌ ‌Barangay‌ ‌10-A;‌ ‌Toril‌ ‌and‌ ‌Davao‌ ‌Coastal‌ ‌Road.‌ ‌
‌"They‌ ‌have‌ ‌looked‌ ‌for‌ ‌other‌ ‌places‌ ‌to‌ ‌stay‌ ‌that‌ ‌are‌ ‌much‌ ‌safer‌ ‌for‌ ‌them,‌ ‌ang‌ ‌uban‌ ‌nakakita‌ ‌ug‌ ‌marentahan‌ ‌dinha‌ ‌mismo‌ ‌sa‌ ‌area‌ ‌ug‌ ‌nag‌ ‌tinabangay‌ ‌sila,"‌ ‌he‌ ‌added.‌ ‌
‌ ‌
‌ ‌