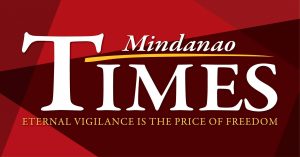 LAW ENFORCERS arrested a driver of the City Treasurer's Office on WEdnesday inside the inside the annex building of the Sangguniang Panlungsod.
Police LT Cesar Aaron Robles, who led the Drug Enforcement Team of the Talomo Police Station, identified the suspect as Sherwin Navacilla Ng, 40, and a resident of Brgy. 27-C, Uyanguren.  Robles said that anti-illegal drugs agencies identified the suspect as a high value target.
He said the suspect was arrested while handing over to a police official who acted as buyer a substance believed to be shabu wrapped in a candy wrapper. The transaction took place at the staircase of the building.
Seized from him were P15,000 in shabu and other non-drug evidence.
Police Maj. Sean C Logronio, station commander, said the incident proved that the police station has continued to run after those behind these illegal activities amid th COVID-19 pandemic.
"If we have to do this (buy-bust) everyday, gagawin namin if this would only result that we will have a safer place to live. If we will not fight illegal drugs, who else will?" Logronio said.
He called on everyone to cooperate to do their share in fight against illegal drugs by reporting or feeding us relevant infos of drug- related activities in your community so that we can act on it immediately."
Barangay officials with representatives of the media and the Department of Justice (DOJ), supervised the conduct of inventory of the drug and non-drug items seized from the suspect.
Law enforcers filed charges for illegal sale and illegal possession of a dangerous drug under Sec. 5 and Sec. 11 of Republic Act 9165, or the Comprehensive Dangerous Drugs Act of 2002, will be filed against Ng.