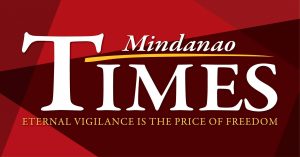 ANOTHER feather was added to the cap of the city after it bagged the Second Most Competitive City in the Highly-Urbanized City category in the annual Competitiveness Index Awards.
The city was second only to Manila, while Pasay was third as they bested 30 others in the category. The rank of the city was a notch higher than what it got last year.
Since 2015, the city has placed in the top five in the highly-urbanized city category.
April Marie Dayap, Davao City Investment and Promotion Center (DCIPC) chief, said Department of Trade and Industry – Competitiveness Bureau conferred the award to the city during the 8th Regional Competitiveness Summit – Cities and Municipalities Competitiveness Index Awards on Wednesday.
Dayap said local government units were recognized for excelling in economic dynamism, , government efficiency, infrastructure, and resiliency.
The city placed second in economic dynamism as the factors that were considered were the size of the economy, sources of material, the structure of the economy, safety compliance of businesses, cost of living financial deepening involving the number of financial institutions within the city and number of people employed.
It also placed second in government efficiency which was measured based on the quality and reliability of government services and government support for effective and sustainable productive expansion. Some of the indicators for this were the capacity of health services, the capacity of schools, security, business registration efficiency, and others.
It was also second in infrastructure which was based on factors such as energy, water; interconnection of production such as transportation, roads, and communications; sustenance of production such as waste, disaster preparedness, environmental sustainability, and human capital formation infrastructure.
In resilience, it was fifth and what were considered were the land-use plan, disaster risk reduction plan, annual disaster drill, early warning system, emergency infrastructures, and others.
Dayap said local chief executives use the index in assessing their performance and coming up with programs for improvement and for policy-making.