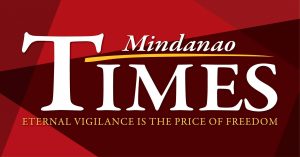 THE number of recoveries from COVID-19 infections may have been increasing since two weeks ago, but a city government official yesterday reiterated the call of the city government for the people to ensure that they continue to follow the minimum health protocols.
Dr. Ashley Lopez, City Health Office focal person for COVID-19, said as of December 14, the city recorded about 5,000 recoveries out of the about 7,000 positive cases.
"Based our data, the number of cases has decreased since two weeks ago," Lopez said over the city government-run Davao City Disaster Radio.
However, he said, people must continue to ensure that they follow government policies and exercise utmost vigilance to prevent the spread of the virus.
The call of Lopez followed the appeal of Mayor Sara Duterte to residents to comply with health protocols especially as they set to celebrate the Yuletide season.
"Adtong November pa lang, nagsulti na daan ang atong health experts nga we need to watch out for the surge after the Christmas season because ma exacerbate atong mga Covid-19 cases because of panagtapok sa Christmas," she said as she urged everyone to avoid gatherings like parties.
She said those who cannot prevent from holding parties, they must hold these events in their homes and that only those members of the household must attend.
As of December 14, there were 7,580 cases in the city, with 5,607 recoveries, the city government record bared.
Lopez said the city government has to monitor the movement of people so that those who might have been exposed to COVID-19 positive individuals could be identified and made to undergo tests.
Early this month, a team from the national government conducted an aggressive community testing activity to ensure that those who were infected with the virus were treated as soon as possible.