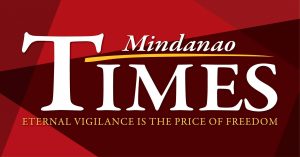 THE CITY government is preparing two additional temporary treatment and monitoring facilities (TTMFs) for the possible influx of COVID-19 cases during the holiday season.
"We have opened the Sta. Ana National High School and the Pay Hotel or the Midori Hotel in Ilustre (St.) but we have requested for two additional TTMFs in anticipation (of possible) surge during Christmas season," Dr. Ashley Lopez, focal person of the city government on COVID-19, said during an interview with Davao City Disaster Radio yesterday.
However, Lopez did not disclose other details of the additional TTMFs as he said about 65% of the TTMFs are occupied.
"Dili malikayan manawagan ko sa mga tao nga kontng Disiplina , save money so that we can lives as what the Mayor said," He said.
He urged residents to continue following all protocols as the city government has intensified the implementation of measures to curb the spread of the disease.
At present, the city government is expecting more incoming residents who are returning home to celebrate Christmas with their families, he said. "So isa napud na sa atong ginatutukan," he added. At present, there are 23 TTMFs, 13 of them for isolation and nine as holding facilities, including the one at the airport. He said the 101 cases reported Tuesday were still accommodated.
He also said he is optimistic that the trend of the number of cases going down can be sustained and that there were more recoveries reported during the past few days (see story on page 2).
In its desire to stop the virus from spreading, the city government has implemented key measures, among them the use of quick response code and the reimplementation of curfew, the liquor ban and the Food and Medicine passes.