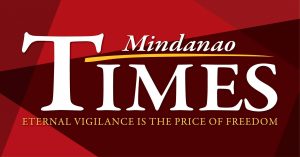 MAYOR Sara Duterte said that there will be no lockdown that will happen at the wet markets of the city.
"Wala ko kabalo asa gagikan ning istorya about aning lockdown. Hunungan na nato ni ang ilang giingon na city lockdown because it will not happen," Duterte said on Monday over the Davao City Disaster Radio.
The statement of the mayor came about after the City Economic Enterprise Office also made the same statement after rumors circulated that the city government would implement a lockdown in its markets.
The head of the office, Maribeth Lumactod, during an interview with Davao City Disaster Radio said there was no instruction relayed to her to implement a lockdown at the public markets, but that there is a project that will put in place more entry and exit points to prevent crowding of these establishments.
But these additional entry and exit points are being put in place in Bankerohan, Agdao, Calinan, Mintal and Toril markets.
She explained that the project intends to ease the long line of people entering the markets and help vendors gain bigger spaces between themselves and between them and their customers.
The new market operating hours will start at 5:00 in the morning and close at 5:00 in the afternoon, Monday through Saturday, where Sunday is closed for general cleaning and disinfection.
"Every day, after the market closes, there is a regular disinfection that is implemented except for Sunday which is closed for disinfection and cleaning," Lumactod said.
In addition to the minimum health protocol implemented, additional requirements for entering the market are the DQR code to be scanned at the entrance and exit as well as the Food and Medicine (FM) pass.