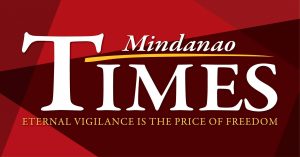 TWO associations of women in Paquibato District received P600, 000 worth of livelihood startup kits from the Department of Labor and Employment (DOLE 11).
Based on the report, of the amount, P335,276.61 went to the Colosas Cook, Baker and Women's Association as the association set aside P87,686 as the cost of its project was at P422,962.61.
The Tapak Bread and Pastry Women's Association (TBPWA) received P499,812.61 and shelled out P164,486 for the setting up of two bakeries which had a total cost of P922,775.22.
The 89th Infantry Battalion facilitated during the turnover ceremony in Barangay Colosas, last December 11.
The city government donated two motorcycle units that will be use by the bakeries as delivery vehicles.
Antonio Bellera, Barangay Colosas chair, thanked the government and its instrumentalities, including the military for the assistance which is part of the Community Support Program, a program intended to develop livelihood activities in the hinterland villages of the city.
"Walay natabang ang NPA (New People's Army) sa atoa, busa naga pasalamat ako sa suporta sa 89 Infantry Battalion sa pag-alalay tungod gikinahanglan pa gyud sa Brgy. Colosas ang suporta sa kasundaluhan," Bellara said.
DOLE 11 Assistant Regional Director Raldolph Pensoy said that the livelihood program is aimed at reducing hunger in the rural areas even as he challenged the beneficiaries to work in order to sustain their livelihood activities.
Joycie Latawan, president of the association in Tapak, also lauded specifically the soldiers for helping the villagers become beneficiaries of government programs.
"Tungod kay Lt. Col Silas Trasmontero (former battalion commander), sa pagbantay nila sa construction nahuman ang kalsada pati ang pagpatukod sa sundalo og eskwelahan. Bisan ingon ani lang ang naabot nga grado sa among mga ka-tribo pero nakita namo kung unsa ang gobyerno nga tinuod gyud andam mualalay sa among mga panginahanglan," Latawan added.