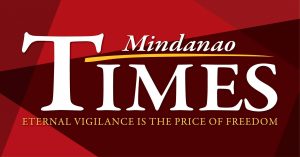 MANILA – The Securities and Exchange Commission (SEC) has favorably considered the securitization plan of National Home Mortgage Finance Corporation (NHMFC), covering PHP319.32 million of its residential loan portfolio.
In its Dec. 10 meeting, the Commission en banc approved the secondary mortgage institution's securitization plan, subject to the fulfillment of certain conditions.
Under the securitization plan, NHMFC will sell a select pool of 1,291 long-term secured residential loans to a special purpose trust known as BALAI Bonds 2 Special Purpose Trust (BALAI Bonds 2 SPT).
Following the sale, BALAI Bonds 2 SPT will issue PHP319.32 million in asset-backed securities, consisting of P150 million in class A senior notes and P169.32 million in class B subordinated notes. 
 Proceeds from the issuance will then be used to pay NHMFC the purchase price for the residential loans.
 Land Bank of the Philippines will serve as the underwriter for the issuance of the notes.
 The BALAI Bonds 2 are exempt from registration, as they will be issued to not more than 19 investors in the Philippines.
Section 10.1(k) of Republic Act No. 8799, or the Securities Regulation Code, provides for the exemption from registration of securities sold or offered for sale to fewer than 20 persons in the Philippines during any 12-month period.
 BALAI Bonds 2 follows a similar securitization structure as NHMFC's previous issuance, wherein it transferred P270.25 million in long-term secured residential loans to BALAI Bonds 1 Special Purpose Trust in December 2019.