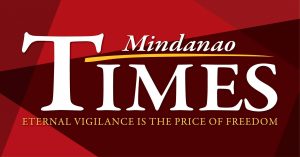 MAYOR Sara Duterte yesterday said the annual distribution of grocery packs for residents during Christmas will not be held at the family residence in Taal, but will be done by barangay officials in their respective barangays.
"Dili na kinahanglan muadto didto sa Taal. Ang desisyon ihatag sa barangay and sila mo-identify base sa listahan nila. Ang hatagan kadtoo lang gyud indigent na wala gyuy maandam sa December 25," Duterte said over the city government-run Davao Disaster Radio.
She advised those who are planning to go to the Duterte ancestral home not to go there "para dili masayang inyong plite ug oras mas maayo di namo muadto didto sa Taal. Kay walay tao didto."
She said the annual gift-giving activity will be done differently as it has been elevated to the attention of the Office of the President "kay ang mga tao naanad na of gift-giving (activity)."
She said the number of gift packs is based on the census and the barangay council will be the one to identify the recipients.
The mayor also reminded the residents not to hold parties, but if they do they should make sure that those attending belong only to the households holding them.