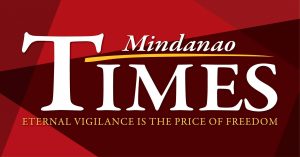 CITY residents who are planning to attend the "Misa de Gallo" do not need to bring Food and Medicine passes, but must ensure that they comply with minimum health standards, Mayor Sara Z. Duterte said yesterday..
"No need ang FM pass. Kung makaagi ka (sa) checkpoint, satisfactory oral explanation nalang kay klaro naman na na muadto ka simbahan," Duterte said over the city government-run Davao City Disaster Radio,
She said the city government has discussed with the Catholic church the importance of the implementation of minimum health standards inside churches to ensure that masses will not cause the spread of COVID-19.
She also advised members of the vulnerable sectors not to attend masses because there are alternative masses like those held online.
"Highly discouraged ang paggawas sa atong vulnerable age and sectors sa pagsimba sa Misa de Gallo. Duna nay online mass para sa ila," she explained, adding that the radio station will also air these masses, while the government-operated television station, PTV Davao, will do the same.
On "torotot, whistle and videoke machines, the mayor said the city government has not come up with any order because the Department of Health has issued in relation to these instruments.
" Ang paglagpot sa laway taas ang risk sa pagkatag sa virus. I do not see anything wrong kung magvideoke mo sa inyong balay kay kamo-kamo raman. Pero ang videoke sa public hagbay na nato na gibawal," she explained.
Duterte reiterated that there should be no Christmas parties because mass gathering is prohibited. "If magparty ta, make sure naa lang sa isa ka household ang attendees," she said.