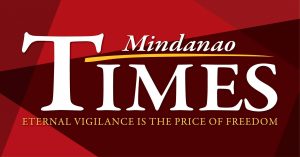 THE MILITARY has claimed that another unit of the New People's Army has been decimated after one member died in an encounter in New Corella, Davao del Norte and the capture of two others.
Based on its report, it said the member, a woman, died and two other commanders were captured during an encounter with the 60th Infantry Battalion
However, the report did not identify the rebels as Major Jerry Lamosao, 10th Infantry Division chief for public affairs, said the the military units under the division have been relentless in running after the rebels, resulting in several clashes, including the one that killed the rebel in New Corella on December 12.
Col. Luis Rex Bergante, commander of 1001st Infantry Brigade, condoled with the relatives of the killed rebels as he also lauded the troops for their efforts in running after the rebels.
"In the spirit of Christmas, come to us and we would be happy to help you join with your family like your former comrades who are now happy and looking forward in celebrating Christmas and New Year with their respective families," Bergante told the remaining rebels.