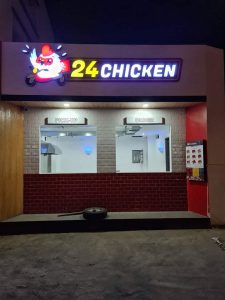 A restaurant that is into popularizing Korean fried chicken through delivery and takeout is opening its branch in the city, the first branch outside Metro Manila.
In an electronic mail, Jeff Uy of 24 Chicken told TIMES the branch will have a drive-through "dedicated to serve freshly cooked Korean fried chicken."
The company, Uy said, decided to set up the drive through, the first one among its 11 branches, "saw that the location is right along the main road" as the branch is in Matina.
The long-term plan, he said is for the company to set up three branches in the city as well also look for other potential areas in Mindanao like General Santos City, Tagum City in Davao del Norte, Cagayan de Oro City and Zamboanga.
"For the long-term plan for 24 Chicken as a whole, we are constantly looking for good spaces around major cities in the Philippines, hopefully within next year we can start opening branches in the Visayas Area," he said.
He said the mindset of the company has always been to provide "authentic Korean fried chicken on a budget friendly price so that all walks of life can taste what Fried Chicken should taste like."
What the company found out as it was starting, restaurants that were into producing Korean fried chicken usually sold their products at very price, or "if these were affordable, they usually don't taste that good," Uy added.
He added that to ensure that high quality and food security maintained, personnel of the company usually seminars on these issues.
Started in September 2017, the concept of the company "is to establish Korean Fried Chicken delivery and takeout counters to high foot traffic and strategic locations," he added, pointing out that "typically (branches) have a takeout area window facing the street and a small dining area at the side."
"Our unique and very authentic flavors have so far gained mass attraction to areas where we have already setup our footprint," he said as the company is opening more branches within the month.
The restaurant is also "focused in bringing new and creative flavors of Korean fried chicken which is well known in Korea as their go to comfort food. "
"We are proud to say that we use authentic Korean ingredients in our cooking and it shows as to why we are able to capture the loyalty of many, he added as the company's main goal is to become the top brand in delivery and takeout counter and go-to place for fried chicken nationwide.
"(We want) to invent more food concepts that can capture the taste of the local fast food scene," he added.
Last year, Grabfood, a food delivery service, recognized the company as breakthrough partner while both Grabfood and foodpanda, another food delivery service, also recognized the company this year, " but we still cannot reveal those awards, he added as this is just the first year for foodpanda to carry the brand.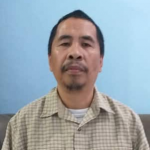 Managing Editor at Mindanao Times