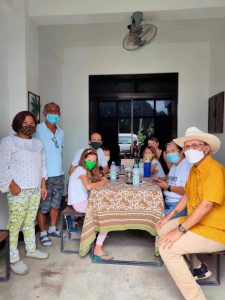 A big multinational company is looking for potential areas of investments in Glan, a town in Sarangani known for its pristine beach.
Municipal government consultant Joseph A. Hulguin told TIMES in an electronic mail that a team from Dole Philippines gathered soil samples from five of the 31 barangays in the town to look into the possibility of establishing farms for pineapple, Cavendish banana, avocado and papaya.
The barangays where soil samples were obtained were Batulaki, Rio del Pilar, Laguimit, Sufatubo and New Aklan. The team will also still evaluate the soil samples from the other barangays so that it could cover bigger areas for its farms.
Based on the initial finding, the team that gathered soil samples intimated that it would recommend to the company's subsidiary, Stanfilco, for it to grow Cavendish banana in the town.  ]
The move of the company to send the team was the result of the invitation of Mayor Vivien B. Yap to the company to look into potentials of the town as agri-business location. About two weeks earlier, Yap met with company executives, headed by managing director Nicholaos Yiannakis, to initiate the discussions on the potentials for the company to invest.
Yap, a medical doctor by profession, was the first local government executive in the province to invite the company to look for investment areas in her municipality.
Glan, a first class municipality, is located north of Davao Occidental and had about 118,000 people based on 2015 census.
Aside from its farms as it was established as an agricultural colony in 1914, Glan has become synonymous to pristine beach, a portion of which has been developed into resorts, some of them addressing the craving of the high-end market. CQF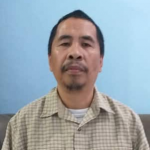 Managing Editor at Mindanao Times