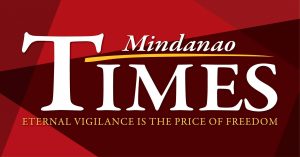 ABOUT 2,400 slots for temporary work are available to city residents as part of the measures to cushion the impact of COVID-19.
On Friday, the city government announced the availability of the slots after receiving the P15 million grant under the Barangay Ko, Bahay ko (#BKBK) Bayanihan II of the Tulong Panghanapbuhay sa Ating Disadvantaged/Displaced Workers (TUPAD) program of the Department of Labor and Employment (DOLE).
The funds will be used as stipend for 2,476 beneficiaries, each of them receiving P6,000 for 15-day community work.
Norman Baloro, Work for Davao focal person, said the target beneficiaries are residents of the 26 coastal barangays.
These barangays are Barangay 21-C, 22-C, 23-C, 27-C, 31-D, Bago Aplaya, Bucana 76-A, Dumoy, Matina Aplaya, Talomo Proper, Centro (San Juan), Gov. Vicente Duterte, Lapu-Lapu, Leon Garcia Sr., Vicente Hizon Sr., Pampanga, Sasa, Bunawan Proper, Ilang, Panacan, Tibungco, Lasang, Binugao, Daliao, Lizada, and Sirawan.
Each barangay will be allotted 95 slots, except for Brgy. 76-A which will have 101 slots.
"Ang mamahimong qualified applicants niini motrabaho for 15 days. I-apil og ihap ang Saturday ug holidays sa pagtrabaho gikan upat ka oras matag adlaw," said Baloro.
Baloro said that beneficiaries can be anyone except:
1) government employees, including job orders and contract of service personnel;
2) beneficiaries of the Department of Finance Small Business Wage Subsidy or SBWS program;
3) SSS unemployment beneficiary;
4) barangay health workers, tanod and barangay personnel/staff;
5) past beneficiaries of Work for Davao and those who have availed the Eskwela Davao and LGU Davao CHED Tulong-Dunong Scholarship Program; and,
6) past beneficiaries of Tupad Program from the barangay, Office of the Congressman, and LGU Davao.
"The barangay will identify those who are left out and unserved members of the community. They can contact their purok leaders if they want to be part of the program and then the purok leaders will endorse the same to the barangay," Baloro said.
All relevant and important announcements about the #BKBK II of the TUPAD program will be coursed through the Work for Davao official Facebook page https://www.facebook.com/workfordavao