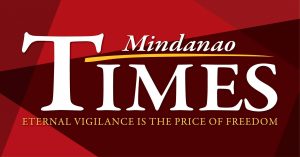 A NEW bus system is set to hit the city streets today after the city government and the Davao Light and Power Company (DLPC) signed the agreement on Friday.
Mayor Sara Duterte, representing the city government and DLPC president Rodger S. Velasco signed the memorandum of agreement for the Business for Environmentally Sustainable Transformation (BEST) bus project, an initiative of the Aboitiz Power Corp., DLPC's mother company, and Global Electric Transport (GET) Philippines.
In welcoming the project, Duterte thanked those behind it as it aligns with the local government's efforts towards more efficient and environmentally sustainable transportation options for the riding public.
"These buses marry modern convenience, functionality and environmental sustainability, and will be a treat for Dabawenyos this Christmas season – for not only are they fully electric and zero-emission buses, but they are also equipped with internet connectivity, and ramps and wheelchair slots for persons with disabilities (PWDs)," she said during the program.
In response, Velasco said: "As a responsible corporate citizen, Davao Light together with the rest of the Aboitiz Group, our partners especially GET Philippines look at ways to support our beloved Davao City while ensuring that the environment is not harmed."
The seven electric buses are fully air-conditioned and, although each of them can carry 30 passengers, the maximum number of passengers is reduced to 15 to ensure that physical distancing is observed.
The ride is free of charge as passengers need only to register with the BEST Pass QR Code and scan it upon getting on the bus. The code generator can be downloaded through the Google Play and Apple App stores.
QR Codes for the app are available on the BEST Bus and BEST Bus stops.
The buses will serve two routes;
– Down Town Ikot 1 (North Loop) will traverse from C. Bangoy St., to Rizal St., Bolton St., Magallanes St., C.M. Recto, Acacia, Bajada, SM Lanang, Azuela Cove, R. Castillo, Carpenter, Sta. Ana Ave., and back to C. Bangoy St.
– Down Town Ikot 2 (South Loop) will traverse from C. Bangoy St., to Palma Gil St., Camus, Quirino, Bankerohan, Sandawa, Quimpo Blvd., Ecoland Drive, Times Beach, Ecowest, Quimpo, Sandawa, Bankerohan, Magallanes, Boulevard, R. Magsaysay and back to C. Bangoy.