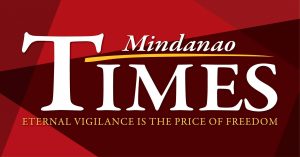 THE total bed capacity of the 23 temporary treatment and monitoring facilities (TTMFs) for COVID-19 cases is less than 50% in occupancy, Mayor Sara Duterte announced over the weekend.
This as the city government has set aside one facility for probable cases, 14 as isolation facilities for patients who tested positive, four for those to undergo quarantine for 14 days and another four as holding facilities for returning residents.
Duterte said patients are categorized since those found positive of the virus must be separated from those unconfirmed cases or those still waiting for the swab result.
"Each category should be looked at because lain lain ang number sa per category of patients nato (Each category should be looked at because the number of patients per category differs," she said.
As of December 10, of the 2,208 beds, 956 were occupied and 1,252 were available.
"For probable cases, we have 30, eight are occupied. For isolation facilities, we have 1,283, 632 are occupied. For close contacts, we have 154, 75 are occupied. Quarantine facilities, we have 124, 38 are occupied. And holding areas, we have 587, 203 are occupied," Duterte said.
Those conducting swab tests are still the Southern Philippines Medical Center (SPMC), Davao One World Diagnostics, and Davao Doctors Hospital.
The mayor said the construction of the Los Amigos Covid Laboratory has yet to be completed as specifications are based on the recommended revisions by the Department of Health- Research Institute for Tropical Medicine (DOH-RITM) this month.