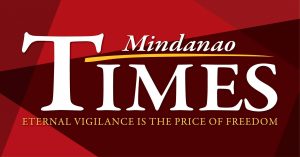 THREE individuals were arrested at the Davao Farm, Purok 8, IKP, Barangay Lapu-Lapu, Agdao on Wednesday for allegedly selling health products without the approval of the the Food and Drugs Administration (FDA).
They were identified as Johanna Miral, 35, production manager of JSPherlyn Marketing; Ligaya Macalos, 60, widowed; Vanisa Mitaran 43, all residents of Purok 5, Lapu-lapu, Agdao.
Maj. Milgrace Driz, the head of Criminal Investigation and Detection Group (CIDG)-Davao City Field Unit (DCFU), said they were arrested around 1 p.m. during the joint operation with the Sta. Ana Police Station and FDA XI.
They were arrested after law enforcers served the search warrants against Christopher Tan issued by Hon. Emmanuel Carpio, executive judge, Regional Trial Court Branch 16 dated Dec. 1, 2020, for violation of RA9711, otherwise known as the Food and Drug Administration Act of 2009.
However, she said Tan was not around during the operation.
Confiscated from them were 95 boxes of Dove Tawas w/ Perfume Powder, 18 boxes of Efficascent oil liniment, four boxes of Mommy's Like Baby Oil, 30 boxes of Xyprince Ethyl Alcohol, five dozen of Agua Oxinada, and a box of Acete de Alcamporado, among others.
Authorities also seized 25 boxes of Kris Mega Haplas, six boxes of 25 ml Kris Mega Haplas, 12 boxes of Dove Tawas, four boxes of Mansinilla, three boxes of 25 ml Extrascent Oil (Super), three boxes of 25 ml Efficascent Oil, three boxes of tawas product, three boxes of Kris Mega Haplas Pluz, one box of unlabeled liniment oil, five tank drums and 10 containers of Magson Oil.
Further seized were 31 boxes of Mommy's Like Baby Oil, eight boxes of 60ml Kris Mega Haplas, 10 boxes of 25 ml Efficascent Oil, 10 boxes of Magson Haplas Oil, three sacks of 60ml plastic bottle caps, 200 50 ml Mommy's Like Baby Oil Stickers, and 300 pieces of 60ml Kris Mega Haplas stickers.
They are now under the custody of the Sta. Ana Police Station.
According to Driz, the operation was conducted after the CIDG received information about their activities. They immediately coordinated with the FDA.
"We encourage those who engage in health product businesses to get pertinent legal documents from the FDA to avoid the same issue. This is PRRD's (President Duterte) directive in line with the CIDG Flagship Project OPLAN OLEA (Operational Plan with Other Law Enforcement Agency)," she further said.