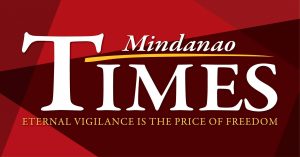 THE TASK Force Davao noted improved compliance of the SafeDavao QR (DQR) by people entering Davao City through the three checkpoints since implementation began on Nov. 24.
On its second week of implementation, Task Force (TF) Davao reported a 99% compliance with the regulation. "On Saturday, Dec. 6, we have scanned 68,363 out of 68,996 DQR or 99% of people who entered Davao City," said TF Davao commander, Col. Consolito Yecla.
The 99% compliance on Saturday was the highest recorded for the DQR since its implementation. During its first day of implementation, the unit recorded only 68% compliance rate.
Yecla said 11 persons were denied entry to Davao City as of Dec. 6 for violations on-compliance of the provisions of executive orders 62 and 63-B. But it was an improvement from the 17 violations recorded last Dec. 5.
Yecla said this means that only a few people are not yet aware of the requirements to be secured when entering the city.
The TF commander called on the people to prepare all the documents to facilitate their entry and avoid congestion at the checkpoints. He also asked for the cooperation and patience of the public as the authorities are trying to make sure that nobody can sneak in without the proper requirements.
"May iba kasi pag sa checkpoints saka hahanap ng papel sa bag, so we really advise them na ilabas na yung documents para mas mabilis (Others will search for their documents only when they are already at the checkpoint, so we advise them to take out their documents first for faster checking)," Yecla said.
Meanwhile, the TF Davao deployed additional troops in Lasang, Sirawan, and Lacson checkpoints to speed up their operations.
Residents and non-residents entering Davao City are guided by the Executive Order No. 62 or an "Order Providing for the Guidelines on Enforcement of the Prohibition on Non-Essential Travel in Davao City" and Executive Order No. 63-B "An Order Providing for the Guidelines of Davao City as a Restricted Local Government Unit" published in all City Government of Davao official Facebook page and website www.davaocity.gov.ph/transparency/executive-orders/2020-2/