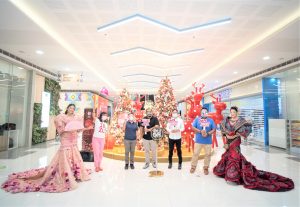 JUST in time for Christmas, SM City Mindpro opens its doors in Zamboanga City, on Tuesday, December 8, 2020, bringing great shopping, leisure, and entertainment to this beautiful western Mindanao city.  It is SM Prime Holdings' 76th supermall, the seventh in Mindanao, and the first in the Zamboanga Peninsula region.
Zamboanga City, 6th most populous and 3rd largest city by land area in the Philippines, is the region's cultural, economic, and educational center.  Highly urbanized, it is a busy port strategically located on the southwestern tip of the Zamboanga Peninsula, on Basilan Strait, and sheltered by Basilan Island.  The immediate coastal lowlands are narrow with low, rugged hills located a short distance inland.  Zamboanga's Spanish-style architecture, breathtakingly beautiful beaches, mountainous backdrop, and cool climate make it a favorite tourist destination.
Founded by Spanish forces in 1635 on the site of a native settlement, Zamboanga is known as Asia's Latin City, and most residents speak the local dialect Chavacano, a Spanish based Creole language. Strong Spanish and Latin influences may also be found in the city's architecture and historical attractions like Fort Pilar, the shine of Our Lady of the Pillar which was built in the 17th century to protect the city against pirates.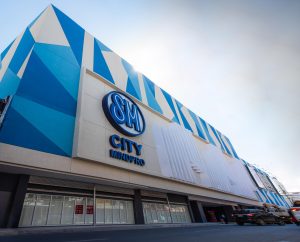 Zamboanga City is also known as Ciudad de Flores or City of Flowers, as bougainvillea, orchids, and other tropical flowers line up its roadsides.  And today, hope blooms in the City of Flowers as SM opens a new mall in Zamboanga during these challenging times, a symbol of resilience, confidence, and optimism.
Strategically located in a 13,078 square- meter site along La Purisima Street and Campaner Street in Barangay Zone III, SM City Mindpro will serve shoppers in this bustling city, as well as those in the rest of the Zamboanga Peninsula. These include the provinces of Zamboanga del Norte, Zamboanga del Sur, and Zamboanga Sibugay; as well as the cities of Dapitan, Dipolog, Isabela, and Pagadian. More than that, it will be a catalyst for employment and business opportunities in the area. 
The four-level 59,383 square meter mall creates a unique identity along the city's popular thoroughfare and within a short walk to the well-known Metropolitan Cathedral, Plaza Pershing, Paseo Del Mar and nearby pier. Striking glass walls at the main entrances and a dramatic linear overhang stretching along La Purisima Street create an impressive appearance for the mall when approached in every direction
The mall's interiors are distinctly crisp and modern with textures and relaxing colors that give one the sense of being on a tropical holiday in an urban paradise.