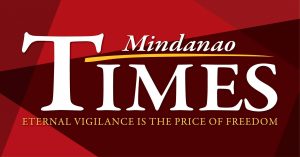 Adoption of a data-driven infrastructure and integration into a new cloud economy can hasten the country's post-COVID economic recovery. Alibaba Cloud Intelligence Country Head Allen Guo recognizes the fast growth of the PH economy (its GDP rising higher than others in SEA the past five years), and is committed to investing 200B CNY to build new-generation data centers.
Department of Information Communications Technology (DICT) Asec. Manny Caintic affirmed that the national line agencies are more comfortable about its adoption now, compared to its apprehensions about security years ago, and said it is more efficient currently to implement the cloud-first policy. The digitalization of our internal systems as a future fintech leader in Asia has seen the need for infrastructures that support such initiatives on a nationwide scale.
As Anna Lamentillo, chair of the Department of Public Works and Highways' (DPWH) Build Build Build Committee says, "We use roads not just to bridge people together but also to support high-speed internet. The master plan is for Facebook to utilize the infrastructure and, in turn, they will provide P2 million for the government's initiative."
The talk also highlighted that by 2021, 83 major cities can expect free wi-fi connectivity and cloud-first access. The cloud-first policy hopes to encourage government agencies to adopt cloud-based systems to heighten their efficiency and foster real-time collaboration via data sharing. National ICT Confederation of the Philippines (NICP) CEO Michael Lim shared the organization's deep collaboration with the DICT in order to push forward the implementation of these initiatives, especially with the continuously growing BPO sector that can attribute a third of its jobs from the NICP councils.
Monchito Ibrahim, incoming head of the Philippine Association for Digital Commerce and Decentralized Industries (PADCDI), shared that the beginning stages of this effort can be traced back to the implementation of the Dep-Ed Internet Connectivity Project a decade ago, stamping e-commerce as the next frontier and initiating the ideals in security and transparency that lead the new initiatives today. With all of these combined efforts, each collaborator aims to create accessibility to thousands of Filipinos and successfully digitize the Philippine countryside.
Shift to digital payment for retail
According to Bangko Sentral ng Pilipinas (BSP) Director Mel Plabasan, its Digital Transformation Roadmap, which was recently introduced, ushers in a whole-of-society approach to democratize financial services, initially targeting to shift 50% of retail payment to a digital form, and 70% of Filipino adults to have access to their own transaction accounts.
This was the highlight of the second panel on the second day entitled "The Legal and Regulatory Framework: Fintech's Lifeline to Global Competitiveness," moderated by Ida Tiongson, CEO – President, OPAL Portfolio Investments (SPV-AMC).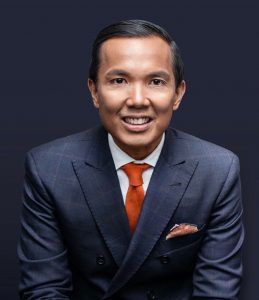 "Securing financial and data security is our mission, there must be a tight grip on how development is made," said tech attorney Mark Gorriceta, managing partner of Gorriceta, Africa, Cauton, and Saavedra. "We also have some of the highest internet penetration, and when we combine these with the changes happening we can see the Philippines is at par with some of the most prominent fintech markets. We're at the forefront of these emerging technologies."
Securities and Exchange (SEC) Commissioner Ephyro Amatong reminded that, "Regulation is necessary to promote sustainable growth when dealing with innovation. One of the primary lessons we learned in past economic crises is that regulations help to keep things in order and will help keep distribution of wealth and financial opportunities."
Addressing the interest in a deeper collaboration between public and private sectors, JustPayto CEO Gemma Guerrero, said, "Hopefully, the government can help to put mandates in place that will allow tech, like cashless transactions, to really help the population to pivot with the necessary changes due to COVID-19. From 200 fintech companies we can see how the regulation can evolve from there."