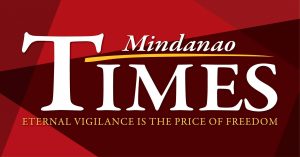 MAYOR Sara Duterte reminded returning residents to take a swab test from their point of origin as the city is expecting a surge of passengers this Christmas season.
"There is a COVID-19 pandemic, kung dili sila gusto madugay sa holding facility mukuha sila daan RT-PCR test result 24 to 72 hours kung asa man sila naggikan (if they don't want to be stranded at the holding facility, they should get the RT-PCR result 24-72 hours from where they came from)," Mayor Sara Duterte said on Monday.
Passengers at the Davao International Airport who could not present an RT-PCR result will be subjected to a swab test upon arrival. They will stay at the holding facility for up to 24 hours while waiting for the results.
She also said that there is no need to deploy additional health team at the airport since they already took into account the estimated number of arrivals per day. As of now, the present crew is enough to handle the volume.
Those who travel by land when they return to the city this Christmas season are guided by Executive Order No. 63-B.
The mayor explained that returning residents do not need to secure a travel authority.
"Those who need a travel authority are non-residents who want to enter Davao City," she said. "No need to show travel authority if you want to go out of Davao."
"If there is an LGU that requires a travel authority, you need to comply because it is their requirement for you to enter," she said.
Meanwhile, the mayor said the public should expect that the health protocols and strict regulations will continue after 2020.
"The entire year of 2021, there is still a pandemic, if not until the end of 2022," she said. "There is still a limit on mass gatherings."
She said that even if a vaccine will be produced, the effects would not be felt immediately because not everyone will receive the protection due to the sheer number of the global population.