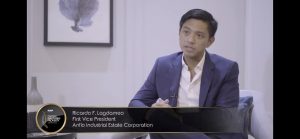 AGRO-INDUSTRIAL hub developer Anflo Industrial Estate Corporation (AIEC) brought home the coveted Best Industrial Development at the 8th PropertyGuru Philippine Property Awards. It is a true testimony to its resilience amidst the pandemic. The awards ceremony was held last November 25, 2020 virtually.
The newest award added to the roster is "Best Industrial Developer" and Anflo Industrial Estate is the very first industrial developer to bag the title.
Anflo Industrial Estate is dubbed as the "Philippines' premier agro-industrial hub" and is located in Panabo City, Davao del Norte and is a 63-hectare industrial Special Economic Zone registered under the Philippine Economic Zone Authority.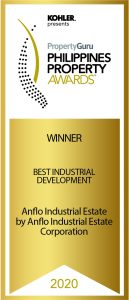 Several commercial and mixed-use developments by sister company, Damosa Land namely Damosa Diamond Tower, Agriya, and Ameria also won several awards leading to Damosa Land, Inc. being named as Best Boutique Developer. This shows the conglomerate's commitment to providing only quality projects in Mindanao and ultimately, the country.
PropertyGuru Group is know as "Southeast Asia's pioneering and most trusted property technology company." PropertyGuru Philippines Awards, which is under the Asia Property Awards, aims to recognize and celebrate the best of the best in real estate development in Asia.
The awards ceremony is a much-awaited event known to several real estate giants, which is attended by top executives and several big names in the industry such as SM Development Corp. and Ayala Land.
Launched in 2016, AIE is already 95% occupied and has opened its doors to more locators as it continously expands through the ongoing construction of phase 3 and phase 4. Despite the pandemic, five locators were able to start their operations in 2020. AIE is aimed and designed to further develop the vast potential of the agro-industry of the Davao Region and Mindanao by providing a ready market for the region's agri-produce and efficiently exported to the rest of the world.