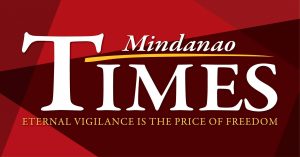 AN INBOUND passenger was arrested after presenting a fake RT-PCR test result upon arrival at the Francisco Bangoy International Airport on Monday.
Maj. Ronnel Tesorero, assistant chief of the Aviation Security Unit (AVSEU) XI, identified her as Cherry Ann Conisang, 19, a resident of Barangay Mangayon, Compostela, Davao de Oro.
She boarded Cebu Pacific flight 5J951 from Manila.
Mayor Sara Duterte speaking over Davao City Disaster Radio said she presented a fake RT-PCR upon arrival on Monday at the airport.
"We remind our passengers not to make the effort to secure fake RT-PCR (test results) because you will still be swabbed when you arrive," she said, adding that the city government cracking down on this practice and will prosecute the arrested individuals.
"No need to falsify your documents because you can get the RT-PCR here in Davao," she said.
According to the report, Conisang presented a certification from Detoxicare Philippines, Inc., Molecular Diagnostics Laboratory dated Dec. 5 stating a negative result for COVID-19 antibodies. However, when the health crew scanned the QR code on the certificate, it revealed a different name.
She was then brought to the quarantine facility in front of the airport for the conduct of the swab test. Conisang tested negative anyway.
Nevertheless, she was turned over to the Sasa Police Station for custody and the filing of the appropriate case.