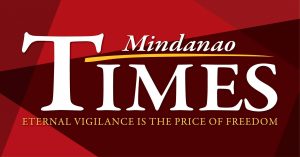 MAYOR Sara Duterte said the city will buy COVID-19 vaccines for Davaoeños once they will be available in the market.
During an interview with the city-operated radio station on Monday, she said the city will find the budget for the vaccines.
Duna na bay effort na mupalit? Yes, nagsulat nako sa isa ka company. Nagreach-out ko, nagsulat ko before pa nanggawas nang mga vaccine (Was there an effort on our part to purchase? Yes, I already wrote one company and reached out to them even before these reports of a vaccine were coming out)," she said.
She was told that the company was non-profit and they would only sell to the Department of Health.
"(Karong nangita napud ko sa isa ka country nga nagadevelop ug vaccine (Now, I am also looking for one country that is developing the vaccine," she added.
Accordingly, the country aims to have at least P50 million coronavirus vaccine shots next year, which will arrive likely by the end of 2021 or early 2022.
Meanwhile, the mayor advises the public to also take care of their mental health and find an outlet or help if they are experiencing anxieties.
"Maybe take time out for your mental health and wellness. Mangita og kung unsa ang makaparelax sa inyuha like baking, magtanum, magbasa og libro or kung unsa baa ng makaparelax sa inyo (find something that will help you relax, like baking, planting, reading a book)," she said.
Davaoeños should also temper their expectations that things would go back to normal by next year. She said they should prepare for the worst and anticipate that the pandemic would last for another two yeast.
"We should try to make the most of it, see the dark cloud as a silver lining," she said.