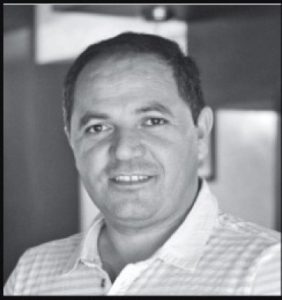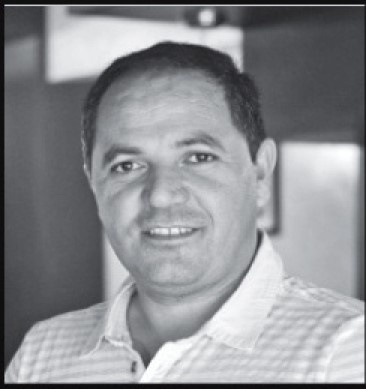 DR. MOHSEN Fakhrizadeh, the father of Iran's nuclear weapons and missile programs, was assassinated near Tehran on Friday, November 27. He was attacked by unknown killers in Damavand, Tehran Province, during an armed conflict with his bodyguards.
But this was not the first time that someone had tried to assassinate him. Fakhrizadeh had survived an assassination attempt in 2008, when assailants on a motorcycle attached an explosive gadget to his car. He survived that plot.
In 2014, the New York Times even compared Fakhrizadeh to J. Robert Oppenheimer, the American physicist and "father of the atomic bomb." No doubt Fakhrizadeh's killing will set Iran back because he was the core source of authority, knowledge, and organization of the nuclear program. No one has claimed responsibility for the killing of Dr. Mohsen Fakriazadeh. Tel Aviv, Mossad, the White House, the Pentagon, the US State Department, and the CIA have all remained silent about this event, as has Biden's transition team.
But, if it were indeed the work of the Mossad, a scenario which may never be confirmed or proven, it would indicate the presence of an extensive clandestine network of agents planted in Iran which may have enlisted local anti-regime elements for the operation. Therefore, this killing may never be officially acknowledged, any more than its precedents.
However, Prime Minister Benjamin Netanyahu in April 2018, during his televised revelation said that the Mossad had removed Iran's vast nuclear archive from a secret warehouse in Tehran. He presented a photograph, offering, "Remember that name, Fakhrizadeh." After Iran's Physics Research Center (PHRC) was exposed as a military organization, the center changed its name to the Institute of Applied Physics under the codename of AMAD.
Fakhrizadeh took over as head of research and continued the secret nuclear weapons program after Iran signed its 2015 nuclear accord with six world nations. Fakhrizadeh was surrounded by a very protective shield of security. That is why Iran blames Israel for Fakhrizadeh's killing, so now what will happen? How, when, and where will Iran respond to the assassination of their top nuclear scientist? For the killing of Iran's second most powerful figure, Qasem Soleimani, for which the United States took responsibility, Iran attacked two US air bases in Iraq including one in Erbil with ballistic missiles causing injuries to, by some estimates, 100 US soldiers.
This is not the first of Iran's nuclear scientists who have been assassinated since there were several others killed in the past years. Eight years ago, a director of Iran's main uranium enrichment site was killed in a blast from a magnetic bomb placed on his car. He was at least the fifth of Iran's nuclear scientists killed in apparently targeted attacks in two years; then in February 2012, the Iranian regime held Israel responsible, so that by activating its foreign network, it tried to assassinate Israeli diplomats in Bangkok, Delhi, and Tbilisi.
It is very clear that the timing, planning, and execution of Fakhrizadeh's death required extensive long-planning including the timing of less than two months before President-Elect Joe Biden takes charge. Whoever used the remote-controlled machine gun to kill him surely took into account that Joe Biden would enter the White House in January. Joe Biden has said he would rejoin the nuclear deal if Iran resumes strict compliance, but he has not explained what that means.
For sure, planning such a complex assassination in the heart of the Iran requires very accurate intelligence and timing. This year has not been great for the world, but it certainly has not been positive for Iran either. There is no doubt that Iran is clearly hurt and humiliated by these latest events, including the drone-strike on Qassem Soleimani, head of Iran's Revolutionary Guards Quds Force, and now the death of Dr. Mohsen Fakhrizadeh.
Without parties like Iranian dissidents' involvement, these events would not have happened. If Israel assassinated Fakhrizadeh in broad daylight and without anyone having been caught, it shows how tremendous Israel's capabilities are, and it is something that Iran will have to rethink before making its next move.
It is natural that Joe Biden will change many of President Trumps' policies. The question will arise, "Will Joe Biden go back to Iran's deal after the killing of Dr. Mohsen Fakhrizadeh?" There is no doubt that Israel is against the US's incoming President'ss rejoining the 2015 Joint Comprehensive Plan of Action ( JCPOA), the Iran Nuclear Deal.
Because of the assassination, Iran can choose to target Israeli diplomats in the West or embassies like they did in the past, and as a result of this possibility, Israel's embassies have gone on high alert. The other front that Iran can instigate is a Hezbollah attack from Lebanon on the northern border, but Iran knows that any Hezbollah attack on Israel, using either Lebanese or Syrian agents, will result in massive airstrikes that would cause Iran and its proxies more damage, which Iran does not want at this moment. Iran knows that Israel has superb intelligence, which would make Tehran think twice before attacking because it might give Israel a chance to go after Hezbollah as well or Iran's network of terrorist organizations established over time. Or Iran can use ballistic missiles and unmanned aerial vehicles to carry out an attack against Israel in the Red Sea by Iran's Shia group in Yemen.
Also, Iran knows that they have to be very smart about any attack, especially because in less than two months Joe Biden will come to power and any attack by Iran, especially causing any gross casualties, might provoke Trump to destroy the nuclear facilities before Joe Biden is sworn in. Iran's Supreme National Security Council held an emergency meeting on Saturday, Nov. 28, following the assassination of Mohsen Fakhrizadeh. Senior military commanders were present and blamed the Israeli Mossad for the killing and threatened retaliation. The Council promised to carry on his work and to strike back at his killers—"at the proper time," as President Hassan Rouhani qualified.
An extreme response would trigger a full-scale war, which would not serve either of their interests during the transition of Joe Biden to a new presidency in America. Because Iran is hoping that a President Biden will follow Obama's policy regarding the Iranian nuclear deal and thereby have an opening in diplomacy with the new US government. Thus, for Iran, waiting and being patient too is a form of retaliation. It is in the best interest of the Israeli government to keep their mouth shut and not leak anything.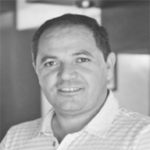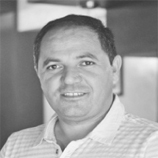 PARADIGM SHIFT
Dr. Aland Mizell is with the MCI, SETBI and is a regular Mindanao Times columnist. You may e-mail the author at aland_mizell2@hotmail.com