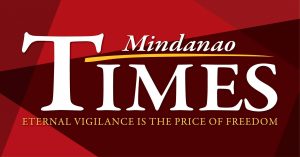 A FUGITIVE wanted for murder was arrested while hiding in Cebu City on Friday.
The suspect was identified as Raffy Mhar Cantero Sumpas, 22, cockfight bet-taker, and a resident of Garcia Heights, Bajada. He fled to San Vicente, Barangay Luz, Cebu City to escape prosecution.
Maj. Sean Logronio, Talomo Police Station commander, said they sent a team to Cebu and coordinated with the Regional Highway Patrol Unit-7 and Police Station 4-Cebu City Police Office for his arrest.
The Talomo police team served the warrant to Sumpas at his rented room around 11 a.m. on Dec. 4.
Sumpas was one of the principal suspects in the stabbing incident on Sept. 15, 2019. Apparently, the suspects didn't like the stare that the victim was giving them. They gave chase but he got entangled on the ropes at the gas station along Torres Street and the fugitive stabbed him on the chest, leading to his death.
"The family of the victim reached out to us for help. They trusted our personnel, so we carried out this case operational plan against Sumpat;" Logronio said.
He said that the suspect was under surveillance for a while and they were always updated of his whereabouts by their counterparts in Cebu.
"While in there, our warrant officers had difficulty figuring his exact location since the area where he lives was a little bit crowded," he said. "But still, it didn't stop them from pursuing their mission and indeed they captured him."
Sumpas has a standing warrant of arrest for the crime of murder issued by Regional Trial Court Branch 54 Presiding Judge Melinda Alconcel Dayanghirang with no bail bond recommended.
"Despite the greater hurdles brought about by COVID-19, the Talomo PNP has remained relentless and dedicated to bringing fugitives to justice,"
It can be recalled that also on December 4, the Top 3 most wanted in the region, Ricky Galido, was also captured by the Talomo police tracker team in Montevista, Davao de Oro.