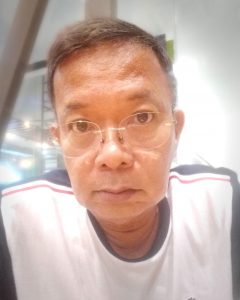 WHO said only priests give sermons on Sundays? For a country seemingly held captive by service providers who, without batting an eyelash, can readily enumerate five to ten excuses as to why their Wi-Fi is slow or dead in the water, we, the unwitting populace, appear to be a very patient lot. That's patient–as in hospital–and meek as a lamb.
I am even surprised that some offices even include slow or no Internet as part of their probability list in their planning, as though the possibility of no Internet has become a force majeure, when in fact, service providers should all be held accountable for their quality of service. There is no ifs or buts about this, as it is just the proper way to conduct business.
I have heard that in some countries, stiffer penalties are enforced when this type of service is not up to par. One thing certain though, all the service providers here are hailed as heroes of the industry because of their so-called precious contributions to the modernization of society. On a daily schedule even, their online and TV ads soften us, while they honor and portray Filipino culture, values, celebrations and traditions, which in turn tickle the fancy of that sentimental vein straight to our hearts.
Without doubt, whether we like it or not, we are all neck-deep into this Internet-run reality. Anti-Net people of the late 90s may have all come and gone, with the remaining doubters (still gobbled by identity theft fears) silent in the sidelines, but likewise channeling their protest in Twitter and Facebook.
Despite all its reported bad, a lot of good has the Internet done for everyone, especially in terms of technology and information. In a sense, the world had become smaller, communication between people more convenient, and even this alone has helped a lot during this global emergency.
However, as with all things, there will always be the people running and controlling it, and this will always prove to be a hump in the road. Before you think conspiracy, let me stop you there and not get ahead of ourselves, especially when we've been watching too many Netflix. The only important thing is this: those who provide service and are being paid for it should at the very least, give it their best always. Their time in the sun as heroes of the new age is over, and with it, the time for making excuses instead of solutions has come and gone.