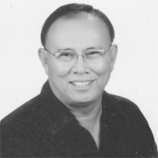 LATE last week we got an e-mail from our former colleague and fellow retiree from Davao Light and Power Co. (DLPC), then assistant vice president for Corporate Reputation Management Rossano "Ross" Luga.
For some time we had not been hearing from each other. Thus, when we noted that the message came from him we were trying hard to recall if we had owed him something like money that we failed to settle when we left the company some seven years ago.
But to our great relief, when we started reading his message we found out that Ross was seeking our help to make public a project that his organization and another group have undertaken together even at this hard times brought about by the deadly coronavirus disease (COVID) pandemic.
We know Mr. Luga to be one indefatigable person way back during our time at the same company that we worked with. And it appears that even until now that he is retired like we are, his energy and passion for social interaction have remained at its inertia.
According to Mr. Luga's e-mail his organization, the Rotary Club of East Davao (RCED) where he is now president, in cooperation with the Philippine Institute of Certified Public Accountants (PICPA) – Davao Chapter, conducted a free Webinar on Financial Literacy for the soldiers belonging to the 1003d Infantry Brigade (IB) last November 28, 2020.
The holding of the virtual seminar was intended to provide the military men ideas on the basics of managing their finances especially during this time of a major health crisis not just in the country but in the entire world. Some 100 soldiers coming from different battalions under the Brigade participated in the virtual seminar via Zoom. The headquarters of the 1003d IB is located at Purok 9, Barangay Mahayag in Bunawan District, Davao City.
Indeed Mr. Luga could not have been more correct in saying that "In these uncertain times, it is of paramount importance that we mind the overall wellness of our troops not just their physical and mental health, but their economic well-being as well. They are our front liners in the fight against COVID-19."
For his part, according to the RCED top honcho, the president of PICPA-Davao Jose Rao'ul J. Balisalisa empathically said the webinar on financial literacy is an expression of his group's gratitude to the soldiers' service to the country. The PICPA president hopes that with the Webinar the participating men in uniform will be enabled to maximize the fruits of their services and they be properly prepared for their future.
Brig. Gen. Nolasco A. Mempin, 1003d Brigade commander, showed his utmost support to the initiative of RCED and PICPA-Davao by encouraging his men to join the virtual seminar. The general also tasked his trusted man, Maj. Aron Nasataya, to work with Luga and Balisalisa in the whole process of planning and conducting the financial literacy project.
The organizing groups tapped two resource speakers, all known experts in their fields on financial management. The first resource person was Lord Eddie Aguilar, dean of the College of Accounting at the University of Mindanao, who is also a past PICPA president. He urged the soldiers to understand by heart what financial literacy is about even as he encouraged them to save and invest their savings properly so that it will grow.
The second resource speaker was John Philip Billones, business development officer of First Metro Securities Brokerage Corp. He talked about mutual funds and the need to engage a professional fund manager's services who will help in choosing the funds to invest in, as well as monitor for the investor the position of his/her investment.
Col. Lucito O. Carin, the brigade's deputy commander, who was present during the culmination of the webinar on behalf of Brig. Gen. Mempin, thanked the RCED and PICPA for their help to the soldiers. He also reiterated some important takeaways of the activity for the brigade troop participants the importance of "spending on needs first and last on wants."
To further demonstrate his statement, Col. Carin pulled out his notes from his previous trainings on personal scorecard to remind the military men if they have improved on their performance and check out whether they have escaped being buried on loans.
Meanwhile, we realized that there was more to the virtual seminar than just transferring skills in financial management. The culmination activity did not just end with the closing speeches.
It turned out also to be an occasion for the RCED to turn over a donation of some 100 pieces of face shields for the soldiers' use. It was gladly received by Col. Carin in behalf of brigade chief, Col. Mempin.
RCED president Luga and Club secretary Frederick A. Pelayo handed over the donation.
Without doubt, the first-ever Webinar on Financial Literacy for soldiers of the 1003d Infantry Brigade was a success. Already, according to RCED president Luga, the command has requested for another such seminar. This time, on how to invest in stocks.
Well, that's good preparation for soldiers who retire upon reaching 56 years old, or even earlier if they opt for early retirement.