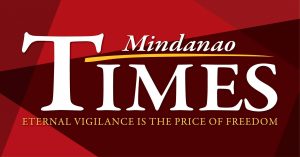 THE CITY government will hand out thousands of grocery items and gift packs to indigenous families in the far-flung districts to discourage them from making the exodus downtown.
Atty. Marlisa Gallo, City Social Welfare and Development Office (CSWDO) head, said, "We prepared about 30,000 packs for the Lumad families."  The distribution started on Thursday, Dec. 3, in two sitios in Barangay Malabog. Some beneficiaries in Barangay Paquibato Proper also received the annual city government Christmas packages on Dec 4.
The rest of the recipient families from the other barangays will also have their turn as the distribution will continue until Dec. 16.
She said district social workers are in charge of the distribution and they are being assisted by barangay captains and soldiers.
Gallo, who also guested at the Davao City Disaster Radio recently, said, "Despite the pandemic, we still have something to celebrate and we are giving our Lumad brothers and sister a little Christmas gift."
The primary objective is to dissuade them from coming down to the city and celebrate with the residents. The city government has not prepared a temporary shelter for them. "We don't have a problem and mass gatherings are prohibited," she added.
However, she assured that standard health protocols will still be observed during the distribution and that all recipients will receive the gift packs regardless of their political affiliation.
Gallo, replying to a question on the possibility that the gift-giving will be politicized, said that the distribution is handled by the social workers. The barangay leaders are only tasked to provide logistics and other support.
The CSWDO is also tasked to come up with the master list of the intended beneficiaries.
She said that Christmas packages and gift certificates are also being prepared for identified poor families in the city.
Earlier, Mayor Sara Duterte said that although Christmas activities are prohibited to prevent mass gathering in the wake of the coronavirus disease (COVID-19) pandemic, the annual gift-giving to vulnerable sectors will push through as scheduled.
In the same vein, she said that the city can't just drive away the Lumads if they wanted to visit the city this Christmas, but they need to comply with the health protocols.
"May I remind them that Davao City LGU is 'restricted LGU' under JTF (Joint Task Force Shield), so just check whether you are APOR (Authorized Persons Outside Residence) or non-APOR and comply the requirements so that you can go and visit inside Davao City," Duterte said during the live broadcast on the city-owned radio on Nov. 30.
Every year, the city government plays host to at least 25,000 Lumads who try to experience Christmas with the lowlanders. The IPs not only came from Davao City, but the neighboring provinces, as well.