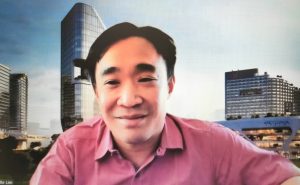 FOR more than 40 years, homegrown retail brand NCCC has not only provided its clientele with best priced quality products and services
but has also diversified into various brands, such as NCCC Supermarket, NCCC Department Store, HB1 Pharmacy, Hardwaremaxx, Choice Mart by NCCC, and Bread Factory, to address the demands of the market.
NCCC Group of Companies chief executive officer and LTS Retail Specialists Inc president Lafayette Alvarez Lim revealed through a virtual media presser held last December 1 that Mindanao's largest consumer retail chain is raising the stakes this year by creating various ways for their clients to shop.
"With the pandemic continuously affecting our choices and mobility, we have adopted the omni channel approach to address the needs of our shoppers especially for household essentials and healthcare needs," Lim said.
With this strategy, NCCC offers convenient and safe ways to shop. Asides from its over 80 physical stores, customers can now do their shopping through www.mynccc.ph, Chat2SHOP, Text/Call and Deliver, and NCCC Supermarket's Online Booking Service.
Its e-commerce website, www.mynccc.ph is a virtual online mall and supermarket. Currently available in Davao City (with free delivery until December 31), this platform will soon cater to Davao Del Norte and Palawan customers.
With NCCC Supermarket's Chat2Shop, shoppers are provided with an online shopping assistant that will allow them real time access and updates via Facebook Messenger.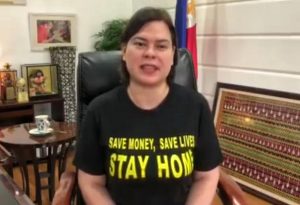 NCCC customers and community resellers can now have their goods delivered or picked up wherever they may be in Davao City, Tagum City or Palawan through store hotlines with NCCC Supermarket and HB1 Pharmacy's Text/Call and Deliver.
In addition, NCCC Supermarket's Online Booking Service enables customers to book their store visits online at their chosen time, skipping long queues, while provided with an exclusive sanitized cart/basket, personal shopping assistant, and a special counter for easy payment, all for just PhP49.
"These channels will help our customers avoid crowding inside our stores as they do their holiday shopping especially that we also have to maintain capacity limits in accordance to local laws," explained Lim.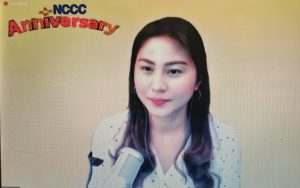 NCCC also offers various contactless payment options, such as via GCASH, PayMaya, credit and debit cards, online bank transfers, and cash on delivery.
Lim also revealed during online presser the launch of their HB1 TeleClinic mobile app. The app affords Davao Region residents to set a doctor's appointment online and have diagnosis done through video call.
"Even before the pandamic started, we were already exploring innovative ways to serve our valued shoppers. Today, more than ever, we are committed to provide the best of ways to help them as what NCCC has always done for the past 40 years," Lim added.
This month, NCCC Supermarket will also undertake various projects, such as endorsing Universal Robina grocery packs to affected families in Davao and Tagum, and collaborating with Procter & Gamble and Department of Health in boosting awareness for BIDA Solusyon campaign.
Lim was joined by HB1 Pharmacy assistant vice president Corazon Wee and NCCC Supermarket assistant vice-president for merchandising Tracy Ang-Reyes during the virtual event. Davao City mayor Sara Z. Duterte also sent a video message while pop ballader Christian Bautista serenaded the participants with Christmas tunes.