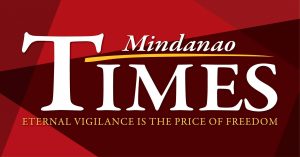 NORTH COTABATO provincial and municipal officials on Wednesday affirmed their signatures to a document pledging their full support to the Sambayanihan program of the National Anti-Poverty Commission that sought to ensure that "no one is left out during the new normal."
"This signifies that local government units and their leaders are unfazed as they work together in taking on poverty in the midst of the pandemic," said Rep. Rudy Caoagdan of Cotabato's 2nd district.
The congressman joined Vice-Governor Emmylou J. Talino-Mendoza in witnessing the signing of a memorandum of agreement between 10 municipal mayors in a virtual conference with Secretary Noel K. Felongco of the National Anti-Poverty Commission on Dec. 2, 2020 in Makilala, North Cotabato.
The MOA pledged all mayors to fully support the Sambayanihan program of NAPC that sought to field volunteers on the ground to monitor if government services are accessed by those who needed the most.
Felongco said the Sambayanihan represents the 3S or Sambayanihan: Serbisyong Sambayanan that sought to coordinate anti-poverty convergent efforts.
"This is dedicated to the proposition that no one is to be left behind, especially the poor, the deprived and the under-served," he said.
Talino said NAPC's flagship program is unique because it strengthens volunteerism and unity on the part of LGUs.
"We are asked to volunteer more to offset the effects of the pandemic," she said.
Mayor Joseph Evangelista of Kidapawan City said the MOA signing will strengthen efforts to counter severe malnutrition arising from economic hardship during the pandemic.
He warned that with the crisis not going to end, the situation may even worsen.
The municipal mayors who signed the MOAs with the NAPC included:  Vicente Sorupia of Aleosan, Herbo P. Guzman, Jr. of Kabacan, Moises C. Arendain of Carmen, Christopher M. Cuan of Libungan, Florentino T. Gonzaga of Magpet, Egidio D. Cadungon of Antipas, Rene V. Rubino of Arakan, Jonathan O. Mahimpit of Pres. Roxas, Jesus F. Alisasis of Banisilan and Evangelista.
The World Bank in 2015 placed at 41.4 per cent the poverty incidence of North Cotabato.
An updated figure placed the estimate at 25.6 per cent.
Congressman Caoagdan had earlier contested the figures, saying these may not be accurate considering the economic gains made by the province.
He also cited a high literacy rate of 95.5 per cent as of 2015 as proof of a much-lesser poverty rate.
Talino echoed the congressman's concerns, indicating that the poverty incidence in the province may not be realistic as earlier estimated.
Under the MOA, the nine municipalities and one city pledged to provide administrative and logistical support to the fielding of Sambayanihan volunteers.
NAPC's mandates is backed by memorandum circular No. 59 issued by Executive Secretary Salvador C. Medaldea on March 2019 that directed all government offices, agencies, instrumentalities and government-controlled corporations to support and actively participate in the implementation of the Sambayanihan program.
NAPC's mandate is also supported by DILG memorandum circular issued on February 4, 2019 that directed all LGU heads, the ARMM regional director and all DILG regional directors to facilitate the creation of provincial consultative bodies that would beef up anti-poverty programs and services. PR