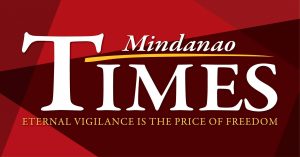 LAW ENFORCERS supervising the checkpoint in Barangay Sirawan, Toril arrested a man who was allegedly bringing about P4 million in shabu Wednesday.
Col. Consolito Yecla, Task Force Davao commander, said the unit supervising the checkpoint collared Erl Cesar Pitogo Camiso, 19, and a resident of Nabunturan, Davao de Oro, as he was passing through the checkpoint.
The military report said Camiso, who was on a private vehicle coming from Cotabato City, yielded six sachets of shabu, weighing about 255 grams with an estimated value of P4 million.
Mayor Sara Duterte-Carpio lauded the law enforcers for the arrest of the suspect and the seizure of shabu.
Yecla said the unit has arrested 77 persons since the start of the year in checkpoints under the supervision of the unit. The amount of illegal drugs seized during the period was at P14.065 million.
"I congratulate our troops for a job well done. We will not lower our guards despite our many tasks including scanning the Safe Davao Quick Response (DQR), denying the entry of non-essential travelers and intercepting Locally Stranded Individuals (LSIs) in support to Davao City's Task Force Covid," he said.
" I also admired the professionalism and discipline of TF Davao personnel who accomplished these with zero fatality (all suspects are alive) and no allegation of Human Rights Violation," he added.