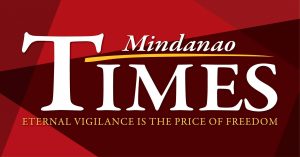 The National Movement of Young Legislators and the Global Shapers Community in the Philippines have come together to drum up support for typhoon victims. This effort takes form in a donation drive called Kapatiran; it aims to give light and hope to families and communities affected by the super typhoons that crossed the country recently.
Donors can be a part of Kapatiran for as low as 50 peso vouchers in Lazada; bank donation channels are also available. Through this effort, the groups hope to raise P250,000 to purchase hygiene kits for relief and construction materials needed to rebuild homes and communities in Bicol and Cagayan Valley.
The donation drive makes use of the network of youths among the two groups.
Global Shapers Community–with hubs in Manila, Cebu, Iloilo, and Davao–amplifies the campaign through its network and sets up donation channels to receive funds from donors. Donations are then turned over to the National Movement of Young Legislators who are also identifying beneficiary communities and conducting needs assessments on ground.
"This collaborative effort harnesses the power of youth in action through the network of leaders that we have in the country. We believe that every peso goes a long way in making a difference in the lives of communities affected by the typhoons," said Kirstin Leigh Lopez-Pareja, Global Shapers Iloilo Hub curator.
Donors may contribute through the following channels:
Lazada – Just go to https://bit.ly/Kapatiran

Paypal – iloiloshapers@gmail.com

Bank Transfers – Global Shapers Iloilo BPI Account: BPI Iloilo Ayala Technohub Branch (account number 2830 007 507

GCash Account – through Rage Gonzales 0995 893 3219

Union Bank – through Erika Magdalena Pineda or Hilary Joyce Hao (account number: 103-200-000-043)
Donors are encouraged to submit a copy of donation transactions for transparency report through kapatiranfund.ph@gmail.com. For more information and donation drive updates, visit Facebook.com/globalshapersiloilo or www.shapingiloilo.org/calamity-relief.
(The National Movement of Young Legislators (NMYL), is a group of elected local lawmakers in the Philippines who are aged 35 years or younger. The Global Shapers Community is a network of young people initiated by the World Economic Forum (WEF). Its hub-based structure brings WEF agenda to grassroots through local conversations, campaigns and collaborative projects.)