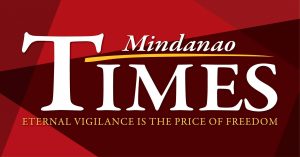 THE Davao City Police Office (DCPO) hosted a kickoff ceremony of Pamaskong Handog Alay sa Kabataan Year 4 with a theme "Alaga at Gabay Alay sa Kabataan sa Panahon ng Pandemya" in Brgy New Valencia, Tugbok District.
Col., Kirby John Kraft, DCPO chief Col. Kirby John Kraft, opened the ceremony as he was joined by members of the Regional Public Safety Battalion and Delia Saturnian, barangay chair of New Valencia.
Kraft said the activity was held to provide happiness to poor children, 25 of them benefiting from it, as they were provided with party foods, Christmas packages containing assorted toys, candies, chocolates, and biscuits,
Also benefiting from the event were persons with disability.
"The Davao City Police Office is very thankful to all the stakeholders for the successful opening of the Pamaskong Handog Alay sa Kabataan Year 4," he said as he extended his Christmas greetings to those who attended the event.