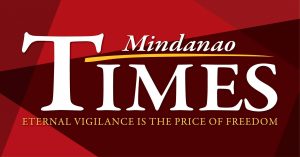 THE implementation of the Safe Davao QR (DQR) code program has drastically affected the movement of peddlers of illegal drugs, the Davao City Police Office reported.
"It appeared that drug couriers and addicts are afraid to be identified through (the) Safe Davao QR," it said in the report as law enforcers have not arrested illegal drug pushers in checkpoints since the implementation of the program.
It added that the 21 community quarantine checkpoints (QCPs) have been enforcing the DQR scanning process with police personnel, upon approval of the city government, use their personal smartphones in scanning the codes of those passing through these points, particularly those in public markets where long queues of people take place.
This developed as the city government recorded a 98% compliance rate of the DQR program during the first week of its implementation based on the data obtained from the checkpoints, including those entry points to the city, an official said.
Lemuel Ortonio, City Human Resources Management Office head, yesterday, said that because of the very high compliance rate, only a few people were not allowed to enter the city because their QR (quick response) codes were invalid.
"Some invalid DQRs were those that were secured during the pilot testing period," said Ortonio as the city government only allowed its employees to try registering during the pilot testing period and that also needed to re-register because the codes during that period could not be used.
On the initial implementation of the code on November 24, the compliance rate was at 68%, which went up to 94%a day later, he noted.
Ortonio repeated the call of the city government for those with invalid codes to register again.
The implementation of the DQR program, coupled with the implementation of two executive orders regulating the entry to the city, also resulted in denying entry to 542 during the second half of last month, Ortonio added.