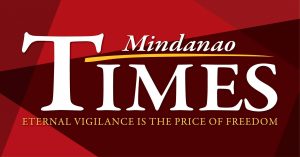 THE CITY government is scrapping all activities related to Christmas, except for gift-giving, as part of its steps in eliminating the COVID19 pandemic, Mayor Sara Z. Duterte said Tuesday.
"Wala na ang kalingawan, pero naa gihapon ang gift giving. Mao na lang ang mabilin sa atong Christmas activities, nga [City Social Welfare and Development Office ang in-charge. Wala na 'tong mga programs, games, and activities na can possibly be a source of mass gathering sa mga tao nga dili na masunod ang minimum health protocols" Duterte said over the city government-run Davao City Disaster Radio.
This developed as the mayor's father, President Rodrigo Duterte, has extended the General Community Quarantine (GCQ) classification of the city until the end of the month.
The GCQ classification, which was reimposed last week, was supposed to end last Monday.
In his public address Monday night, the mayor told the President that the city needed to retain its GCQ status because the same status covers about 99% of the city.
Because of the situation, a team has implemented an aggressive contacting testing since yesterday where residents of identified villages were made to undergo swab testing. Some members of the team were volunteers from other cities.
The mayor added that the curfew will still be as scheduled between 9pm and 4am even when the Catholic church will hold its Simbang Gabi or Misa De Gallo.
There is no need to adjust the curfew, she explained because the dawn mass starts at 5:30 am.
Also yesterday, the city government released a new executive order in relation to the use of face shields in public areas.
Executive Order Number 65 specifies that face shields should cover the entire face and that visors are not allowed.
Face shields and face masks must be worn while interacting with others, and face shields "may be removed according to the demands of the work or when the occupational safety and health of the employees so requires."